Bart
Lunenburg

Born in 1995, Utrecht (NL)
Lives and works in Utrecht (NL)

Bart Lunenburg lives and works in Utrecht. He first graduated in photography at the HKU Utrecht University of the Arts and later in art history at the University of Amsterdam. He studied in Rotterdam at the Bcademie, an institute that helps recently graduated students navigate their way in the art world. He has participated in many group exhibitions, residencies, artist talks, has received numerous awards and scholarships, and in 2021 published a book This Creaking Floor and All the Ceilings Below. His multidisciplinary artistic practice (photography, video, drawing, sculpture, installation) deals with architecture, architectural memory, architectural history and heritage, combining these with his own observations and experiences.

︎︎︎ EDUCATION
---
2017
Bcademie, Rotterdam, NL

2016
Art History, University of Amsterdam, Amsterdam, NL

2013
Photography, Bachelor of Arts, graduated with honours, University of the Arts Utrecht, Utrecht, NL


︎︎︎ SOLO SHOWS
---
2024
Plečnik House, Ljubljana, SI

2023
AMC Brummelkamp Galerie, Amsterdam, NL

2022
One to seven, grey to red, three to four, tread to thread, Buitenplaats Doornburgh, Maarssen, NL
The Healer, Kunstroute Care Full - ArtUtrecht, Museum Catharijneconvent, Utrecht, NL
Ashes | Ashes, R SPACE, Ljubljana, SI


2020
This Creaking Floor and All the Ceilings Below, FOTODOK / Casco Art Institute: Working for the Commons, Utrecht, NL
︎︎︎
GROUP SHOWS
---
2023

Novo, New Nouveau, Now
RAVNIKAR GALLERY, Ljubljana, SI


2022

Baksteen | Brick, Kunsthal KAdE, Amersfoort, NL
Art Verona
, Ravnikar Gallery Space, Verona, IT
Galerie Caroline O'Breen (w/ Chaïm Dijkstra), Amsterdam, NLAthens Photo Festival, Photobook exhibition, Benaki Museum / Pireos 138, Athens, GR
Art Rotterdam, Galerie Caroline O'Breen, Rotterdam, NL
Young Collectors Circle Festival, Hazenstraat 18, Amsterdam, NL
2021
(Un)earth, BPD Cultuurfonds, Burgerweeshuis, (w/ Awoiska van der Molen), Amsterdam, NL
Open Studio, Het Pompgemaal (w/ Maaike Kramer), Den Helder, NL
Vice Versa, De Vishal, St. Bavokerk, Haarlem, N
(Un)earth, Noorderlicht, (w/ Awoiska van der Molen), Groningen, NL
Prospects, Art Rotterdam 2021, VanNellefabriek, Rotterdam, NL
The Crossing of the First Threshold, Batterij aan de Sloterweg, GinDS, Hoofddorp, NL
2020
Fish and guests smell at three days old, P/////AKT, Amsterdam, NL
WEEF, Museum Flehite + Mariënhof, Amersfoort, NLENFOLDED/UNFOLDED (w/ Maaike Kramer), Circle Gallery, Amsterdam, NL
UtrechtDownUnder, Oudegracht, Utrecht, NLArtUtrecht, FOTODOK, former Broese Oudegracht, Utrecht, NL
2019
Tohu wa-Bohu, EXTRAPOOL, Nijmegen, NL
Kunst op de Koffie, Spijkerkwartier, Arnhem, NL
Schone Schijn, Galerie Pouloeuff, Naarden-Vesting, NL
A Short Ride in a Fast Machine, Moira, Utrecht, NL
2018
This Art Fair, Beurs van Berlage, Amsterdam, NL
Salon '18 Utrecht-Amersfoort, Rietveldpaviljoen, Museum Flehite, Amersfoort, NL
UNSEEN Photo Fair, Westergasfabriek, Amsterdam, NL
A Short Ride in a Fast Machine - The Window Show, Moira, Utrecht, NL
On my way to the Galatic Supermarket, need anything?, Garage Rotterdam, NL
TorenkamerEXPO, VondelCS, Amsterdam, NL
Creme Fresh - De Belofte 13, Kunstliefde, Utrecht, NL
Haute Photographie, Fotografiska, Stockholm, SE Installations, Gallery Josilda da Conceicao, Amsterdam, NL
Haute Photographie, LP2, Rotterdam, NLJetzt Schlägt Dreizehn (w Bcademie), St. Mariastraat 136-138, Rotterdam, NL
2017
This Art Fair, Beurs van Berlage, Amsterdam, NLHet venster in de kunst, UNSEEN Book Market, Westergasfabriek, Amsterdam, NL
Get them while they're hot, Leiden, NLArty Party, Melkweg Gallery, Amsterdam, NL
Oogst, Ministry of Education, Culture & Science, The Hague, NLGraduation Exhibition University of the Arts Utrecht (HKU), NL
2016
Teaser #2 Take-Off, Tractieweg, Utrecht, NLTeaser #1 Under Construction, Tractieweg, Utrecht, NL
The Rediscovery of Ondiep, UNSEEN Book Market, Westergasfabriek, Amsterdam, NL
2015
Edited by, KunstWest, Amsterdam, NL
2014
Dial M for Media, Academiegalerie, Utrecht, NL
︎︎︎ ART RESIDENCIES


---
2022
Buitenplaats Doornburgh, Maarssen, NL

2021
Pompgemaal (binnenlandatelier Mondriaan Fonds), Den Helder, NLGinDS, Batterij aan de Sloterweg, Hoofddorp, NL

2019
EXTRAPOOL, Nijmegen, NL

2018
De Torenkamer, VondelCS, Amsterdam, NL
︎︎︎ ARTIST TALKS
---
2022
RAVNIKAR GALLERY SPACE & ULAY Foundation, Ljubljana, SI

2021
Noorderlicht Fotosalon, Groningen, NL

2020
Architectuurcentrum FASadE, Amesfoort, NL

2019
Art Meat #9, FOTODOK & Casco Art Institute, Utrecht, NL

2018
De Donkere Kamer #38, Atelier Neérlandais, Paris, FR
Garage Café #7, Garage Rotterdam, NL

2017
De Mus, Torpedotheater, Amsterdam, NL
︎︎︎ AWARDS & GRANTS
---

2022
Mondriaan Fonds Grant International Presentations, solo exhibition, R SPACE, Ljubljana, Slovenia

2021
Stichting Stokroos, project investment Brick Weaving Tapestry, Buitenplaats Doornburgh / Kunsthal KAdE
Mondriaan Fonds, Corona-overbrugging kunstenaar, curator en beschouwer
Foam, Paul Huf Award (nomination)

2020
Grant for Artistic Research, Centraal Museum / Universiteit Utrecht / ZonMW, Prize 'Artistic research on the remembrance of the COVID-19 crisis Mondriaan Fonds Bijdrage Publicaties, NL

2019
Mondriaan Fonds Werkbijdrage Jong Talent, NL
Harry Penningsprize, Eindhoven, NL (longlist)

2018
K.F. Hein Stipendium 2018, K.F. Hein Fonds, Utrecht, NL (nomination)
Latent Call, Matèria Gallery & D.O.O.R., Rome, IT (nomination)
K.F. Heinfonds kunstparticipatieproject, Utrecht, NL (nomination)


︎︎︎ COLLECTIONS
---

AMC Kunstcollectie
BPD Kunstcollectie
The Ekard Collection
Collection Reyn van der Lugt
Stichting StrandLinks
RAVNIKAR COLLECTION
Various private collections


SELECTED WORKS
The Healer, 2022
---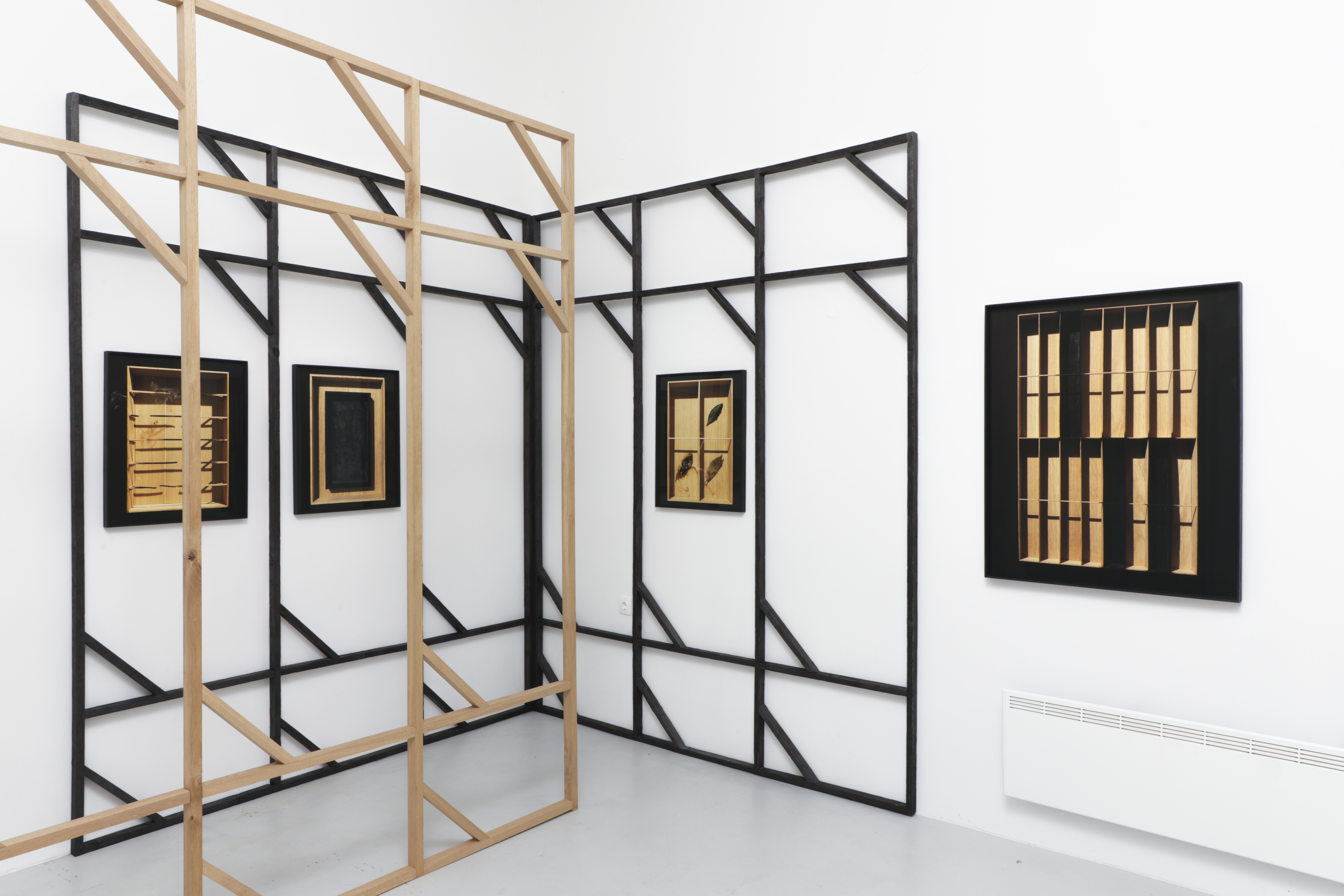 ---
---
Bart Lunenburg, 2022
The Healer #05 (thyme)
Inkjet print on Canson RAG 310 Photo paper
50 x 62,5 cm
Edition: 1/7 (+ 2 A.P.)
Oak frame treated with beeswax and Chinese ink
70% art glass
---
Bart Lunenburg, 2022
The Healer #01
Inkjet print on Canson RAG 310 Photo paper
80 x 100 cm
Edition: 1/7 (+ 2 A.P.)
Oak frame treated with beeswax and Chinese ink
70% art glass
---
Bart Lunenburg, 2022
The Healer #02
Inkjet print on Canson RAG 310 Photo paper
80 x 100 cm
Edition: 1/7 (+ 2 A.P.)
Oak frame treated with beeswax and Chinese ink
70% art glass
---
Bart Lunenburg, 2022
The Healer #03
Inkjet print on Canson RAG 310 Photo paper
50 x 62,5 cm
Edition: 1/7 (+ 2 A.P.)
Oak frame treated with beeswax and Chinese ink
70% art glass
---
---
Bart Lunenburg, 2022
The Healer #07 (juniper)
Inkjet print on Canson RAG 310 Photo paper
50 x 62,5 cm
Edition: 1/7 (+ 2 A.P.)
Oak frame treated with beeswax and Chinese ink
70% art glass
---
Bart Lunenburg, 2022
The Healer #08
Inkjet print on Canson RAG 310 Photo paper
50 x 62,5 cm
Edition: 1/7 (+ 2 A.P.)
Oak frame treated with beeswax and Chinese ink
70% art glass
---
Bart Lunenburg, 2022
The Healer #06 (bay laurel)
Inkjet print on Canson RAG 310 Photo paper
50 x 62,5 cm
Edition: 2/7 (+ 2 A.P.)
Oak frame treated with beeswax and Chinese ink
70% art glass
---
---
Bart Lunenburg, 2022
The Healer #10 (sage)
Inkjet print on Canson RAG 310 Photo paper
28 x 35 cm
Edition: 3/7 (+ 2 A.P.)
Oak frame treated with beeswax
70% art glass
---
Bart Lunenburg, 2022
The Healer #09
Inkjet print on Canson RAG 310 Photo paper
28 x 35 cm
Edition: 5/7 (+ 2 A.P.)
Oak frame treated with beeswax and Chinese ink
70% art glass
---
Bart Lunenburg, 2022
The Healer #04 (thyme)
Inkjet print on Canson RAG 310 Photo paper
50 x 62,5 cm
Edition: 2/7 (+ 2 A.P.)
Oak frame treated with beeswax
70% art glas
The Ladder Study, 2020

---
---
Bart Lunenburg, 2020
Ladder Study
Inkjet print on Canson RAG 310 Photo paper
60 x 90 cm
Edition: 10/10 (+ 2 A.P.)
Walnut frame with maple dowels, UV resistant museum glass
---
Study of a Breathing Window, 2021
---
---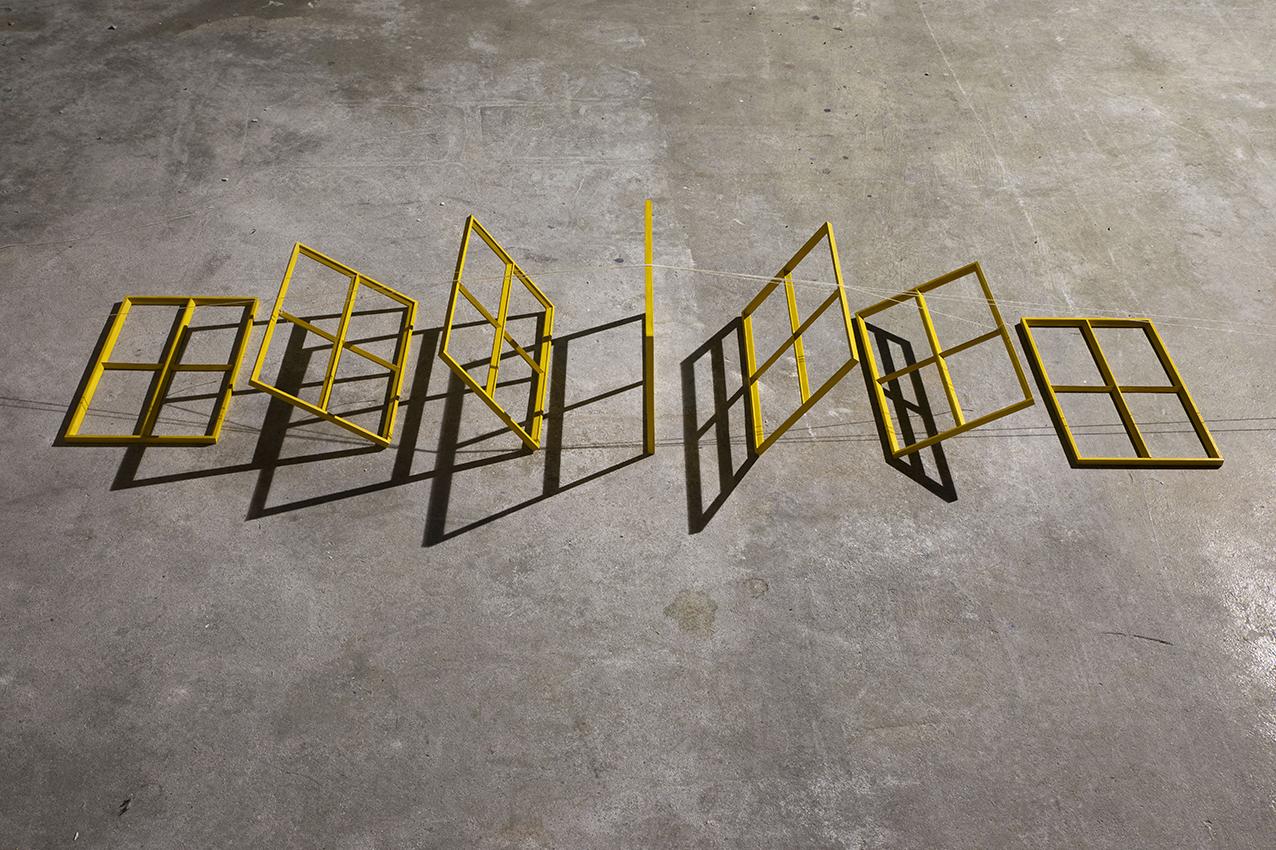 ---
Brick Weaving Tapestry, 2021
---
Geweven Geraamte, 2020
---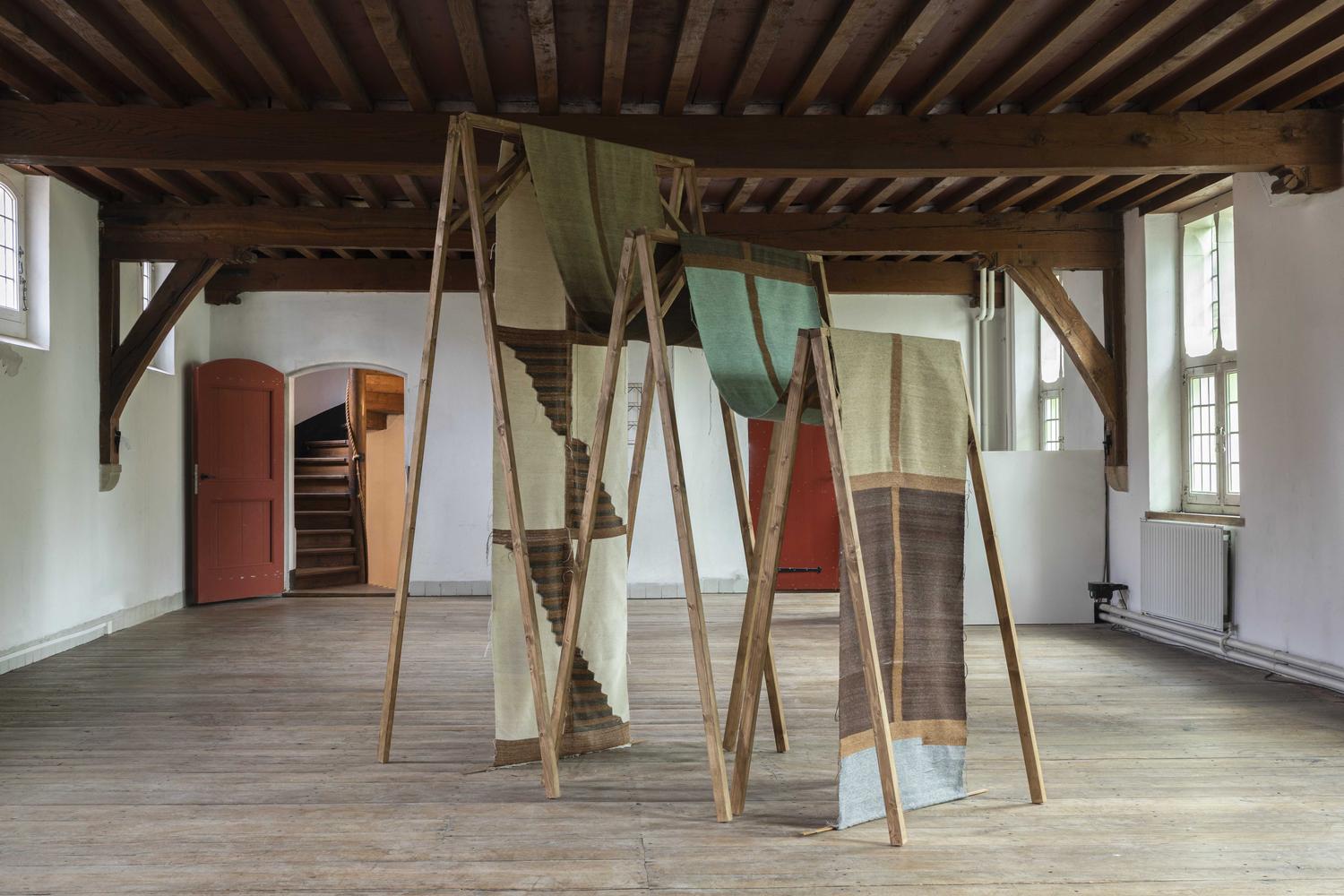 A House with Two Shadows, 2020
---
---
---
---
Room without Residents, 2020
---
---
---
Room with doors, 2020

---
---
Room with windows, 2020
---
---
---