Helena
Tahir

Born in 1991, Jesenice (SI)
Lives and works in Ljubljana (SI)

Helena Tahir (1992) primarily creates in graphic art and drawing. She completed her undergraduate studies in graphic art and her graduate studies in painting at the Academy of Fine Arts and Design (ALUO) in Ljubljana. As a student, she received further training at the Faculty of Fine Arts in Porto and at the Hochschule für Grafik und Buchkunst in Leipzig. Her monumental, rich, and detail-saturated visual narratives require slow and rigorous reading. Thanks to her consistent and thorough examination of the medium, every artwork represents a new technical challenge. Helena Tahir has presented herself with several independent exhibitions, for example, at Lamut Visual Art Salon in Kostanjevica na Krki (2018), International Centre of Graphic Arts in Ljubljana (2020), Gallery Ravne KGLU (2021), and RAVNIKAR GALLERY SPACE (2022), as well as many group shows in Slovenia and abroad. In 2022, she will also premiere at the international art fair Art Rotterdam. She currently lives and works between Jesenice and Ljubljana.


︎︎︎ EDUCATION
---

2021
MFA, Academy of Fine Arts and Design, Ljubljana (SI)

2018, 2019
Exchange student, Academy of Visual Arts, Leipzig (DE)

2015
BFA (Hons), Academy of Fine Arts and Design, Ljubljana (SI)

2013, 2014
Exchange student, Academy of Faculty of Fine arts Porto (PT)
︎︎︎ AWARDS, GRANTS AND RESIDENCIES
---
2022
Commendation of young artist 2021, International exhibition of prints and artist's books, Rijeka (CRO)
2021
Honorary award, 10th International Triennial Of Graphic Art Bitola (MK)
2020
Working scholarship from Ministry of Culture, SI
Print workshop, House of culture Pivka, Pivka (SI)
Pigmaljon AIR, Tamnjanica (CS)

2019
Artist in Residence feat. Rijeka2020, Omisalj, Island Krk (HR)
Best young artist Primavera award, Maribor (SI)
ZA!ZIVA print workshop, House of culture Pivka, Pivka (SI)

2018
Best young printmaker award, May salon, Ljubljana (SI)
55th Art symposium Izlake, Zagorje (SI)

2016
17th International Symposium, AIR, Opatija (HR)
Open studio, Dobra Vaga, Ljubljana (SI)
︎︎︎
PUBLIC COLLECTIONS
---
The Museum of Modern and Contemporary Art Koroška KGLU, (SI)
International Centre of Graphic Arts, MGLC, Ljubljana (SI)
Božidar Jakac Art Museum, Kostanjevica na Krki (SI)
Kino Šiška, Ljubljana (SI)
Modern Art Museum SLU, Niš (SRB)
︎︎︎ SOLO SHOWS
---
2022


Call Me Series

, Cukrarna Gallery, Ljubljana (SI)


Art Rotterdam

, New Art Section, Rotterdam (NL)


Words Fail Me

, Ravnikar Gallery, Ljubljana (SI)

2021
Somewhere Near, Ravne Gallery, The Museum of Modern and Contemporary Art Koroška KGLU, Ravne (SI)

2020
Prints, Impressions, Notations, Layerjeva hiša, Kranj (SI)
Prints, Impressions, Notations, House of culture Pivka, Pivka (SI)
Drawings and Graphics, ArtKit (Kibla), Maribor (SI)
Somewhere near, International Centre of Graphic Arts, MGLC, Ljubljana (SI)

2018
Critics' choice: Aleksander Bassin), Cankarjev dom, Ljubljana (SI)
In a Whirl, Božidar Jakac Art Museum, Kostanjevica na Krki (SI)
The following series, Kino Siska, Ljubljana (SI)
Poetics of Childhood, Ravnikar Gallery Space, Ljubljana (SI)

2016
Lighting, Galerija Janeza Boljke, Ljubljana (SI).
Helena Tahir, Kosova grascina, Jesenice (SI)
By The Way: Helena Tahir, TAM-TAM Ulična galerija, Ljubljana (SI)
Faces, DobraVaga, Ljubljana (SI)

2015
Lighting, Galerija Pungert, Kranj (SI)
︎︎︎ GROUP SHOWS
---
2023
Novo, New Nouveau, Now
RAVNIKAR GALLERY, Ljubljana, SI

2022
viennacontemporary, Vienna, AT
Artists in Dialogue with a Collection of Poems by Anja Golob, Kresija Gallery, Ljubljana (SI)
International exhibition of prints and artist's books, Kortil Gallery (CRO)
2021
Contemporary Equals Fresh, Sodobna slovenska grafika, Yiiie Gallery, Chengdu (CN)
Ziva grafika, Galerija Equrna, Ljubljana (SI)
AIR4, Ravnikar Gallery, Ljubljana (SI)
Home and Abroad, Umetnostna galerija Maribor (UGM), Maribor (SI)Primavera Awards 2019, Galerija DLUM, Maribor (SI)

2020
Home and Abroad, Pasaza neboticnika, Ljubljana (SI)
Vienna Contemporary, Vienna (AT)
Positions, Dobra Vaga, Ljubljana (SI)
Sveže ribe: Risba, Dobra Vaga, Ljubljana (SI)
2019
AppointMENT, DobraVaga, Ljubljana (SI)
That is to Say, Everyone, Ravnikar Gallery, Ljubljana (SI)
Successes and failures, Photon Gallery, Vienna (AT)
Personal Outsides: book release, Ravnikar Gallery, Ljubljana (SI)
ZA!ZIVA, House of culture Pivka, Pivka (SI)
AIR4, Ravnikar Gallery, Ljubljana (SI)
Paper Matters, UGM, Maribor (SI)
Vabljeni mladi, DLUM Gallery, Maribor (SI)
Sveže Ribe, Dobra Vaga, Ljubljana (SI)

2018
Somewhere Ending, Somewhere Beginning, Ravnikar Gallery Space, Ljubljana (SI)
Paperwork II, Media Nox, Maribor (SI)
AIR4, Ravnikar Gallery, Ljubljana (SI)
Majski salon ZDSLU, National Museum of Slovenia, Ljubljana (SI)
Art Market Budapest, Millenaris, Budapest (HU)
Last Christmas I Gave You My Art, Ravnikar Gallery, Ljubljana (SI)
Contemporary printmaking, Dobra Vaga, Ljubljana (SI)
OFF The Hook, ISBN books + gallery, Budapest (HU)
Art auction exhibition, DLUL, Ljubljana (SI)
2017
Matrix search, Galerija Velenje (SI)
Zum Zoum Zoom, Gap Gap gallery, Leipzig (DE)
I want to do something but I'm not really sure, Handstand und moral, Leipzig (DE)
Paperwork, Equrna Gallery, Ljubljana (SI)
VI. Biennial of the Slovenian Independent Illustration, Kino Siska, Ljubljana (SI)

2016
Art auction exhibition, Galerija DLUL, Ljubljana (SI)
Borders and disorders, Venice Art House, Venice, (IT)
ALUO exhibition, Galerija Vakuum, Ljubljana (SI)
5th International Festival of Fine Arts, Kranj (SI)
Jheronimus inspired art, Grandiarta, Haag (NL)
Oikonomija, Mala galerija EF, Ljubljana (SI)
AppointMENT, Dobra Vaga, Ljubljana (SI)
Tranformation of image, Museum of Contemporary Art in Zagreb (HR)
SLOVENINDIA, National Gallery of Modern Art, New Delhi (IN)
SELECTED WORKS

---
Imaginaries of Elsewhere, 2022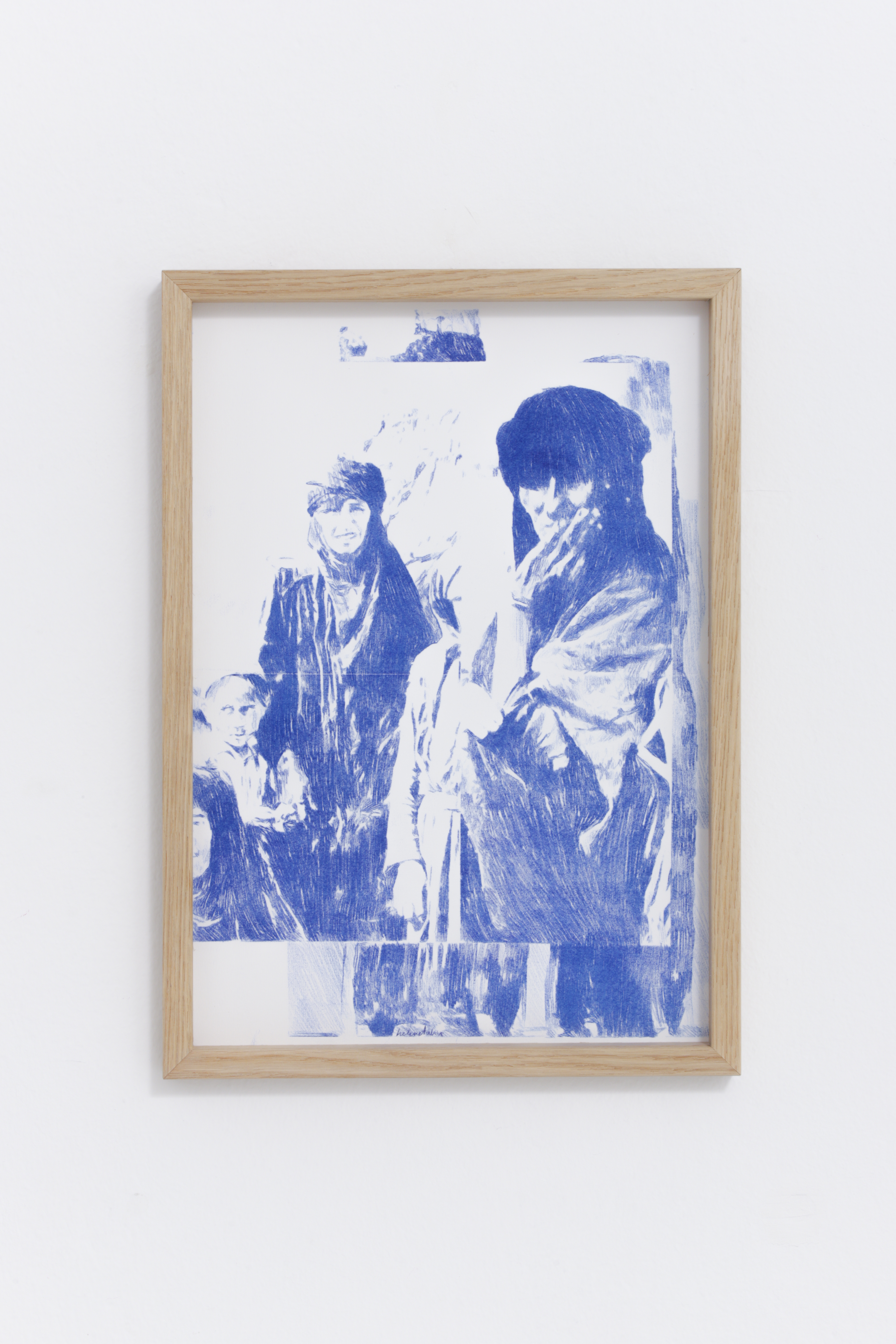 ---
Imaginaries of Elsewhere (I), 2022
Mixed Media on Paper
30 x 42 cm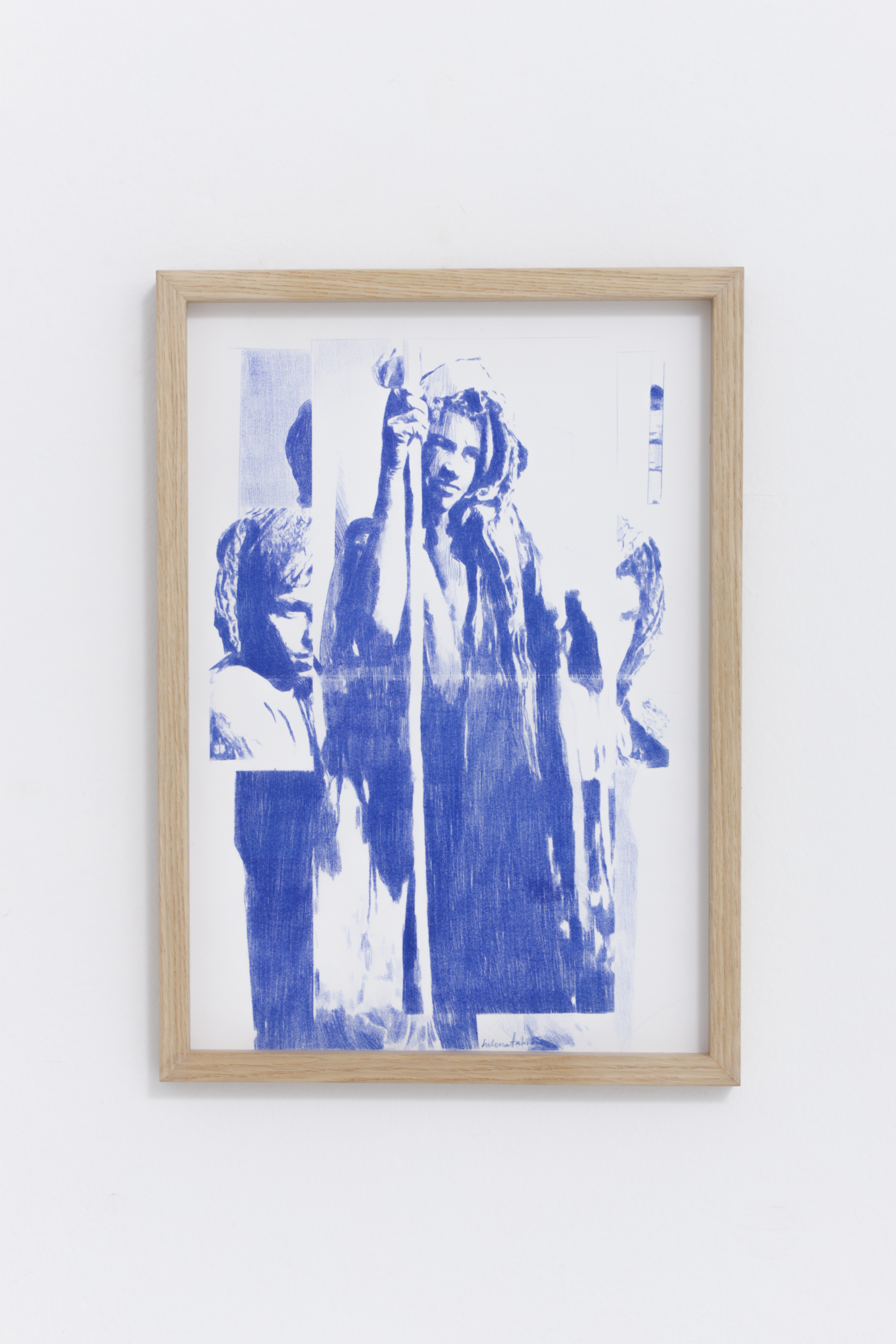 ---
Imaginaries of Elsewhere (II), 2022
Mixed Media on Paper
30 x 42 cm
---
Imaginaries of Elsewhere (III), 2022
Mixed Media on Paper
30 x 42 cm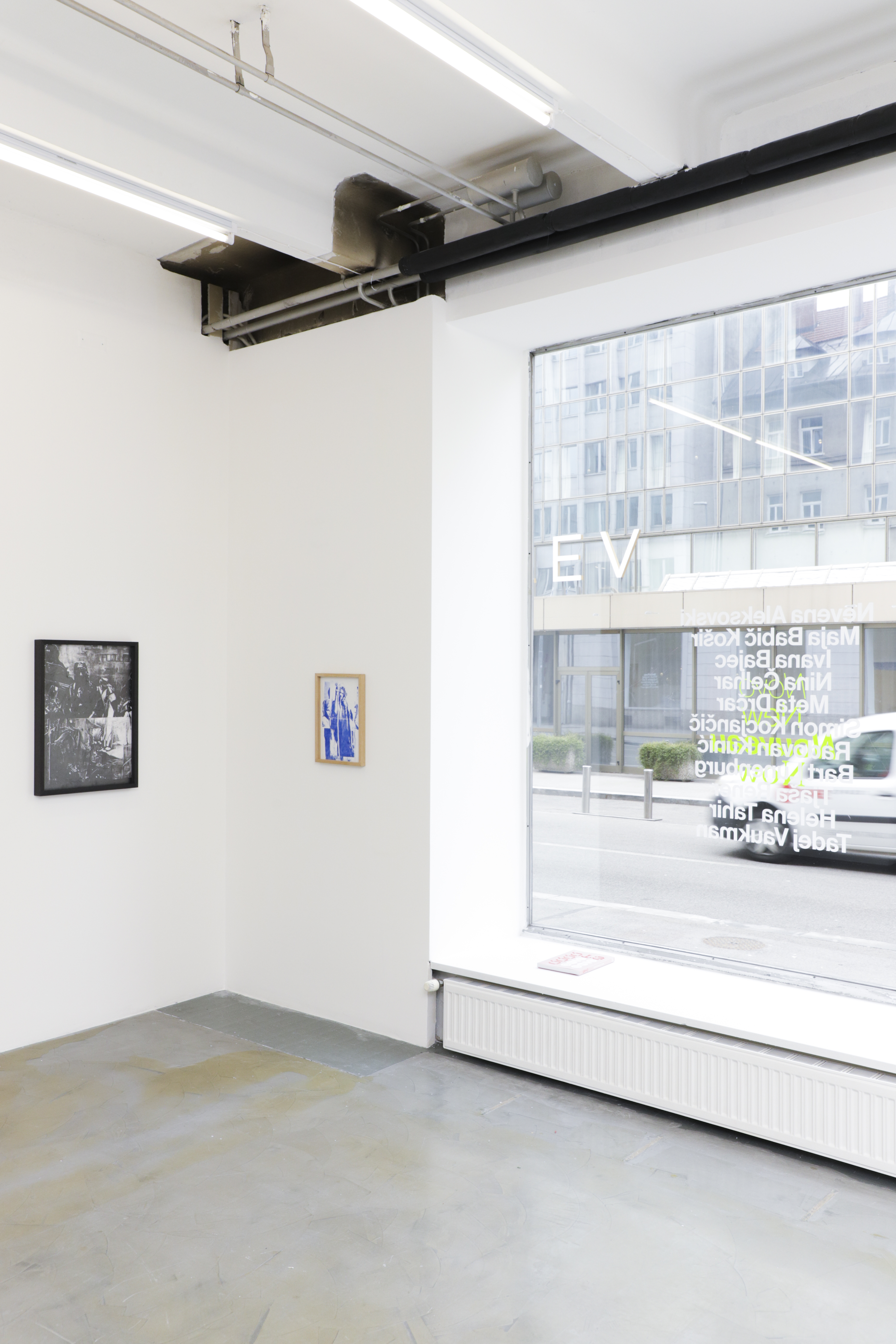 ---
RAVNIKAR, Ljubljana, SI
Photo@Zupanov



---
Words Fail Me, 2022
---
Words Fail Me, 2022
Drawing Series

RAVNIKAR, ljubljana, SI
Photo@Zupanov



---
Study I, 2022
Words Fail Me
Drawing on Paper
50 x 70 cm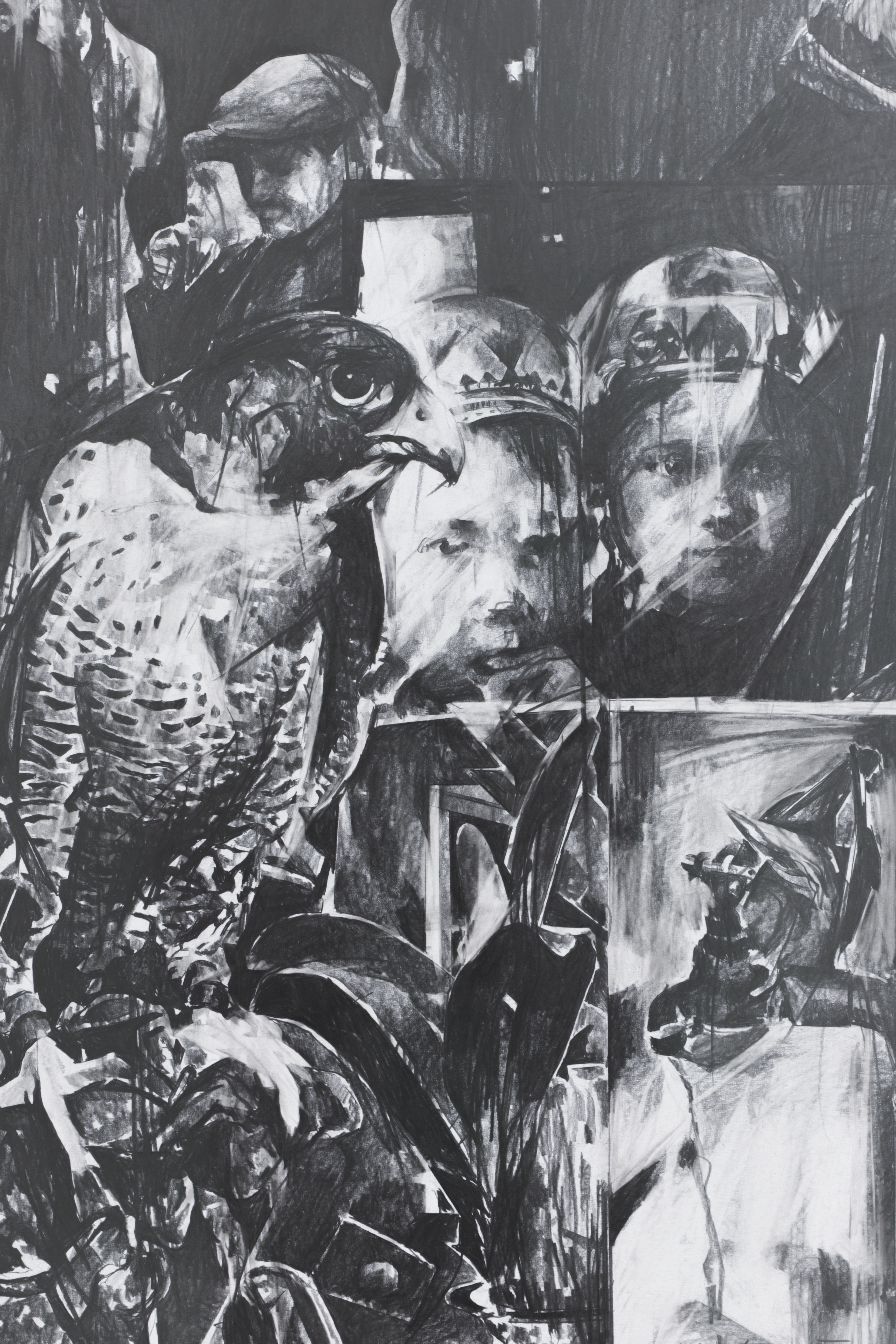 ---
Study II, 2022
Words Fail Me
Drawing on Paper
50 x 70 cm
---
---
Study III, 2022
Words Fail Me
Drawing on Paper
50 x 70 cm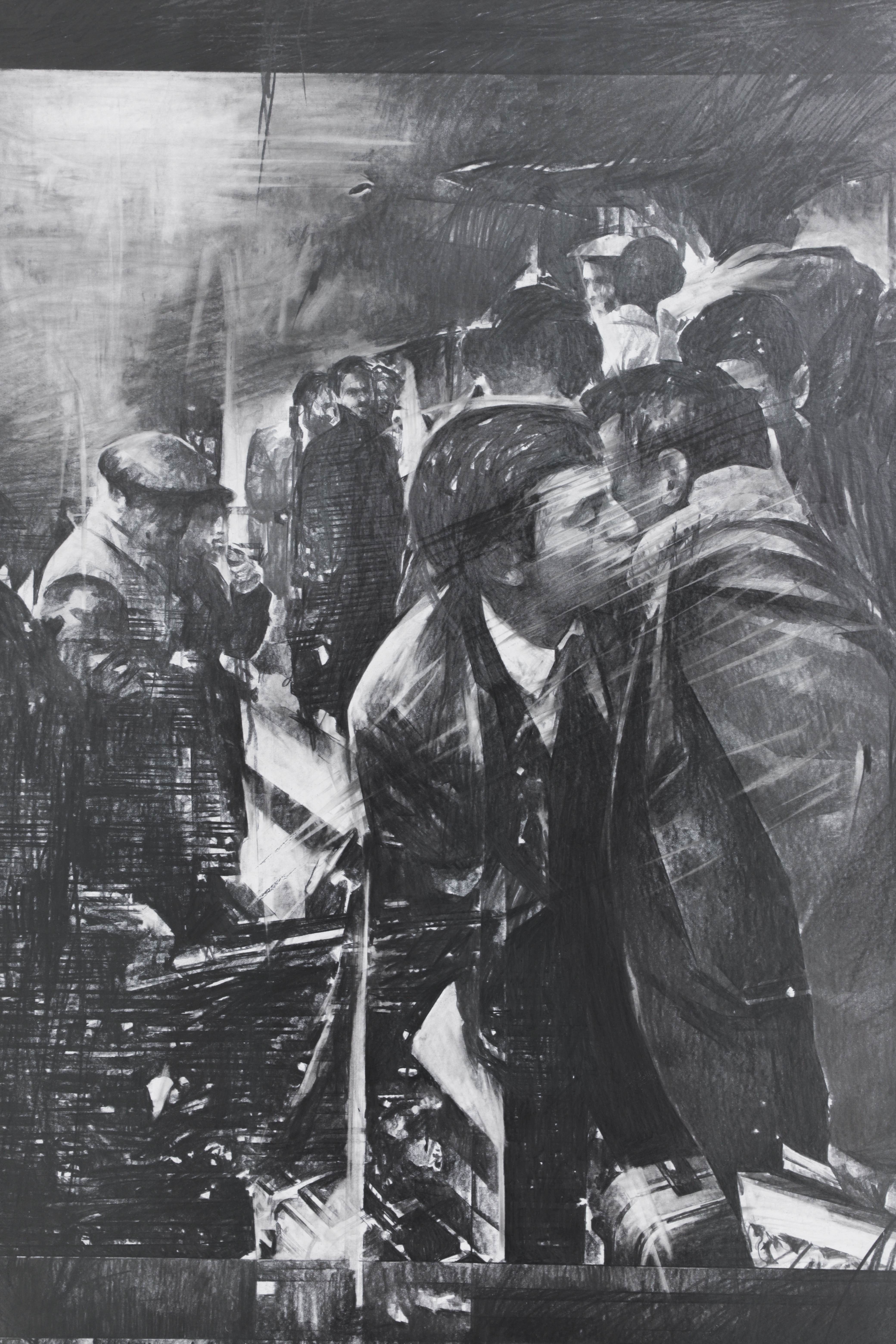 ---
Study IV, 2022
Words Fail Me
Drawing on Paper
50 x 70 cm
---
---
Words Fail Me
Pencil on Paper, #triptych
88 x 122 cm
---
Words Fail Me
Pencil on Paper, #triptych
88 x 122 cm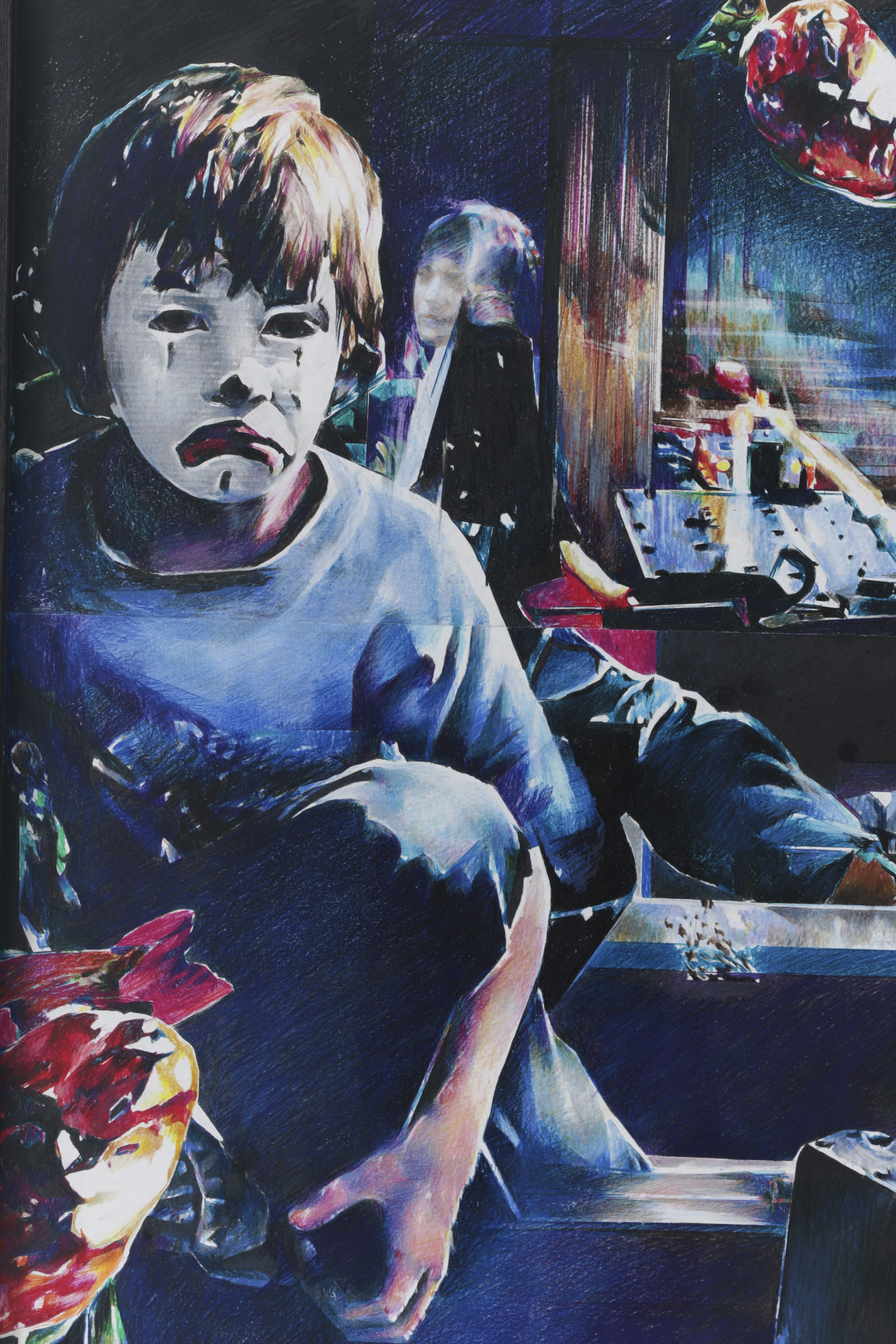 ---
Words Fail Me
Pencil on Paper, #triptych
88 x 122 cm
---
Familiar Matters, 2021
---
Miltown, 2021
Acrylic on canvas
150 x 110 cm
---
Trick or Treat, 2021
Acrylic on canvas
150 x 110 cm
---
Adolescent Apathy, 2021
Acrylic on canvas
200 x 150 cm
---
Poetics of Childhood Prints, 2018 ︎︎︎ 2020

---
Poetics of Childhood I, 2018
Orig. colored linocut and handmade print on felt
150 x 80 cm
---
Poetics of Childhood III, 2018
Orig. colored linocut and handmade print on felt
150 x 80 cm
---
---
Poetics of Childhood IV, 2020
Linocut and handmade print on felt
126 x 86 cm
---
Poetics of Childhood V, 2020
Linocut and handmade print on felt
200 x 120 cm
---
Jesenice, 2018 ︎︎︎ 2020
---
Jesenice IV, 2020
Drawing, Pencil
70 x 50 cm
---
Jesenice V, 2020
Drawing, Pencil
70 x 50 cm
---
---
Jesenice I, 201
Drawing, Pencil
70 x 50 cm
---
Jesenice III, 2020
Drawing, Pencil
50 x 35 cm
---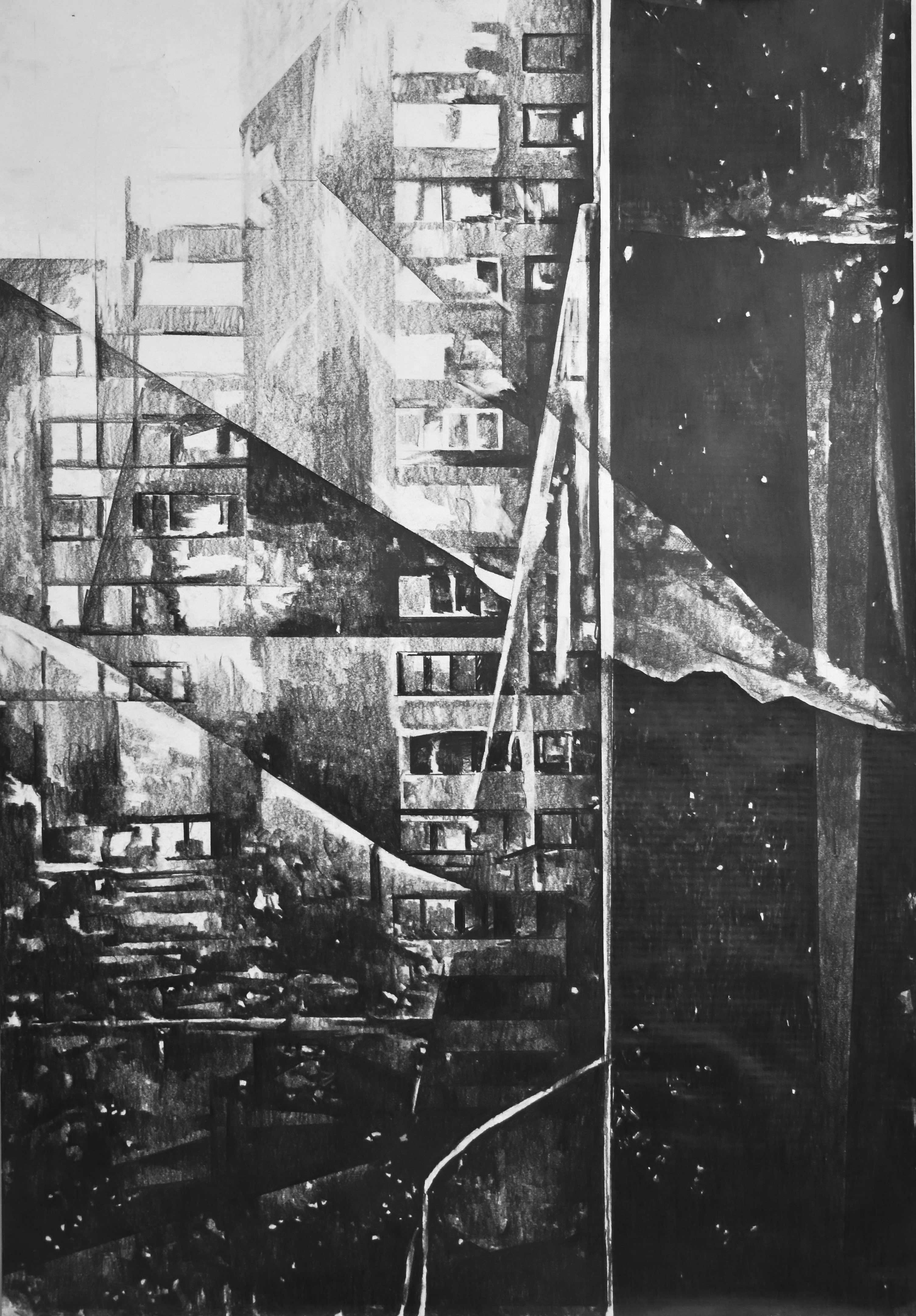 ---
Jesenice VI, 2020
Drawing, Pencil
100 x 70 cm
---
Jesenice II, 2018
Drawing, Pencil
70 x 50 cm
---
Poetics of Childhood Drawings, 2016

---
Poetics of Childhood II, 2016
Colored pencils
100 x 175 cm
---
Poetics of Childhood II, 2016
Colored pencils
100 x 175 cm
---
Poetics of Childhood II, 2016
Colored pencils
100 x 175 cm