Meta
Drčar
Born in 1985, Slovenj Gradec (SI)
Lives and works in Paris (FR)
Meta Drčar is a Slovenian artist based in Paris. She graduated in art in 2009 from the Central Saint Martins College of Art and Design in London and obtained her Master's degree in dancing and performance in 2012 from London's Trinity Laban Conservatoire of Music and Dance.
In her minimalist spatial installations, she frequently explores connections between the viewer's moving body, sculpture, and architecture, as well as the performative impacts emerging from the process.
Drčar has showcased her work at numerous independent and group exhibitions across Europe. Notable exhibitions include Galerie Stadtpark in Krems an der Donau, Austria (2022); Delfi in Malmö, Sweden (2021); RAVNIKAR in Ljubljana, Slovenia (2021, 2023); Divide, Billytown, The Hague, Netherlands (2023); Mana Contemporary, New Jersey, USA (2020); Performance Affair, Brussels, Belgium (2019); Reaktor, Vienna, Austria (2019); Palazzo Monti, Brescia, Italy (2017); and Nuit Blanche, Paris, France (2017).
She has been the recipient of several work grants and residencies, such as the Art and Architecture Residency at Woning Van Wassenhove in Sint-Martens-Latem, Belgium (2021); ADP at the European Investment Bank Institute in Luxembourg (2020); and WWA Fabrikken in Copenhagen, Denmark (2020). In 2023, she was shortlisted for the Les Jardins d'Étretat site-specific art commission.
Her work is housed in various public collections, including Museum Dhondt-Dhaenens in Deurle, Belgium; European Investment Bank in Luxembourg; Reaktor in Vienna, Austria; Palazzo Monti in Brescia, Italy, and various private collections.
---
︎︎︎
CV
︎︎︎
INQUIRE
---
SELECTED WORKS
Frame Series, 2018 ongoing series
---
---
Frame Series, Study Piece 5, 2019
Stainless steel, paper
120 x 40 x 20 cm
Limited edition of 3 + 2 AP
---
Frame Series, Study Piece 8, 2021
Stainless steel
2 x (40 x 40 x 10 cm)
Limited edition of 3 + 2 AP
---
Frame Series, Study Piece 9, 2021
Stainless steel
40 x 40 x 10 cm
Limited edition of 3 + 2 AP
---
Frame Series, Study Piece 1, 2018
Stainless steel, paper
80 x 60 x 40 cm
Limited edition of 3 + 2 AP
---
Frame Series, Study Piece 1, 2018
Stainless steel, paper
80 x 60 x 40 cm
Limited edition of 3 + 2 AP
Frame Series, Work No. 1
---
Frame Series Work No. 02
---
Frame Series, Work No. 4

---



Frame Series Work No. 09

---



Frame Series Work No. 10

---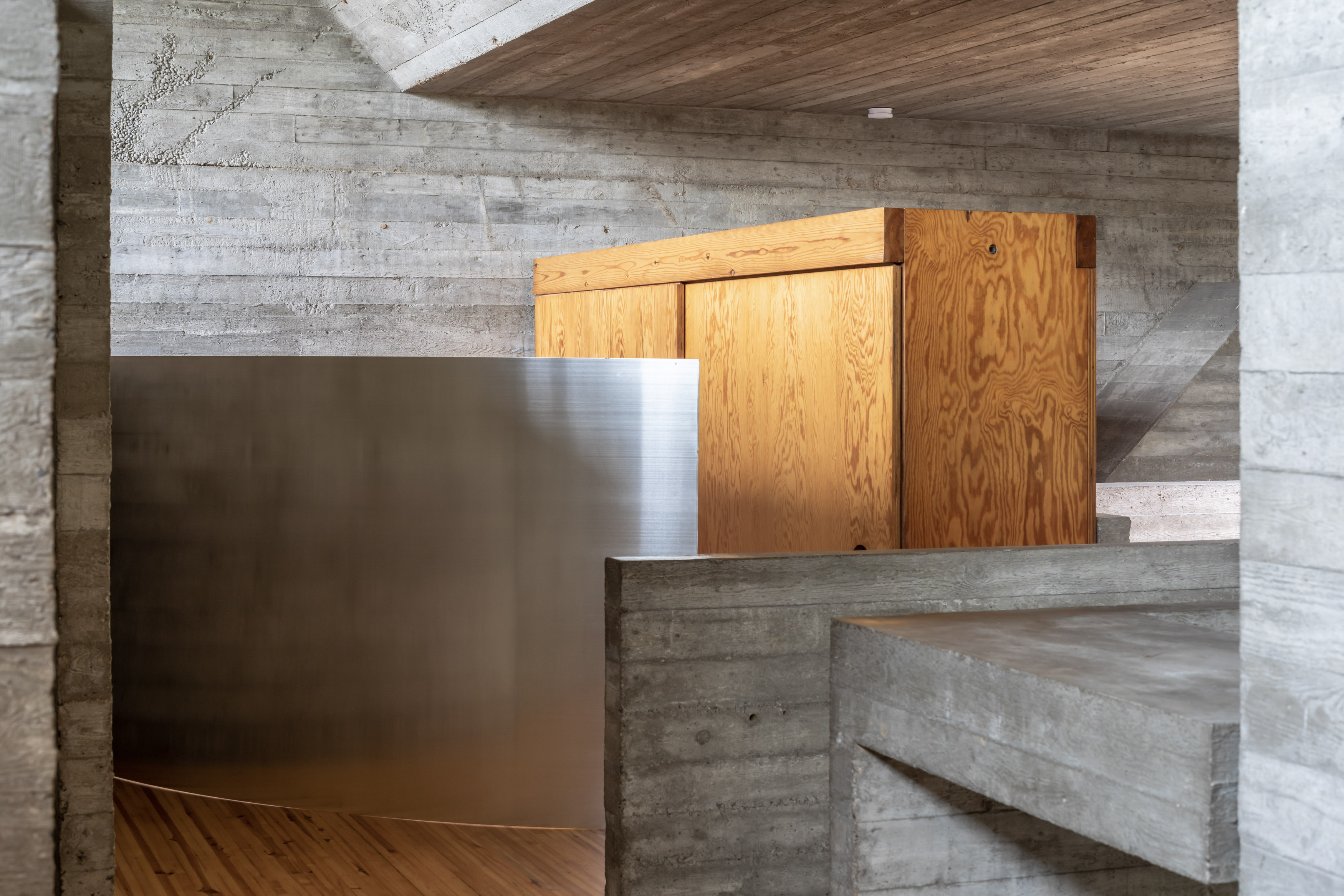 Frame Series, Work No. 11
---