Radovan
Kunić

Born in 1987, Rijeka (HR)
Lives and works in Rijeka (HR)

Radovan Kunić graduated sculpture at the Academy of Applied Arts in Rijeka in the class of prof. Žarko Violić in 2012. Towards the end of his university education, he discovered that most of his interests are focused on painting, which became the sole essence of his artistic practice. In the field of painting, he aspires to use figurative scenes, in order to manifest conditions around which different stories can be built, and different questions asked – of contents which do not have an everyday impact on us, but are an inevitable part of a personal identity. Radovan participated in international art residences (GLOart, Belgium; Art OMI, NY, USA; De/construction of Painting, Leipzig, Germany) and his work was displayed at numerous group and solo exhibitions. He won several awards and acknowledgments, and his works are housed in private and public collections in Croatia and abroad (Italy, USA, Belgium, UK…). Besides his work in the studio, he also teaches as an associate in the capacity of assistant professor at the Academy of Applied Arts at the University of Rijeka.


︎︎︎ EDUCATION
---

2012 

MFA, Academy of Applied arts Rijeka (HR)

2008
BA, Academy of Applied arts Rijeka (HR)



︎︎︎ AWARDS, GRANTS AND RESIDENCIES


---
2021
University of Rijeka Foundation Award

2020
Residency: De/construction of Painting, Leipzig (DE)

2018
ArtOMI Residency Fellowship, Ghent, NY (US)

2017
23rd EX Tempore Groznjan, 1st Award

2018
ArtOMI Residency fellowship, Ghent, NY (US)

2016 Residency: GLOart, Lannaken (BE)

2013
Erste Fragments 9, Acquisition Prize
︎︎︎ SOLO SHOWS
---
2022
Without Anythind added, Pik Gallery, Rab, Turnac Gallery, Novi Vinodolski (HR)

2021
Etherarrium, Vladimir Bužančić Gallery, Zagreb (HR)


Walkabout

, Ravnikar Gallery Space, Ljubljana (SI)

2020
Uncharted, Mala Galerija Poreč, Poreč (HR)

2017
Collecting of Time, Prsten Gallery, HDLU, Zagreb (HR)
Solo Exhibition, Gallery of Municipality of Matulji, Matulji (HR)
Solo Exhibition, Art Pavillion Juraj Sporer, Opatija (HR)
Structures of Disorder, SC Gallery, Zagreb (HR)

2015
Firewall, Lamparna Gallery, Labin (HR)
What is happening on the Surface, Juraj Klovic Gallery, Rijeka (HR)

2014 Searching for the Ease of Existance, City Gallery Fonticus Groznjan (HR)
Inside the Painting, Poola Gallery, Pula (HR)


︎︎︎
GROUP SHOWS
---
2023
Novo, New Nouveau, Now
RAVNIKAR GALLERY, Ljubljana, SI

2022
viennacontemporary, Vienna, AT
57th Zagreb Salon, HDLU, Zagreb (HR)
Imprevedibilita, Villa de Claricini Dornpachel, Cividale del Friuli (IT)

2021
6th Biennial of Painting, HDLU, Zagreb (HR)
FECIT 2021, City Gallery Fonticus, Groznjan (HR)
University of Rijeka Foundation Award, APURI Gallery, Rijeka (HR)

2020
Situation, 35thYouth Salon, Forum Gallery, Zagreb
Vienna Contemporary, Vienna (AT)

Uncertain Exhibithion, Kortil Gallery, Rijeka (HR)
AIR4, Ravnikar Gallery, Ljubljana (SI)

2019
5th Biennial of Painting, HDLU, Zagreb (HR)
AIR4, Ravnikar Gallery, Ljubljana (SI)

2018
Osobno/Personal; KIBLA Portal, Maribor (SI)
AIR4; Ravnikar Gallery, Ljubljana (SI)

2017
Točka/Punto/Point, City Gallery Fonticus, Groznjan (HR), Prima Gallery, Berlin (DE)

2016
Critic's Choice: Juraj Klović Gallery, Rijeka (HR)
19th International Exhibition Miniatures, Novi Dvori, Zapresic (HR), Gallery ALU Sarajevo (BA)
Utopia of dystopian Reality, Pikto Gallery, Zagreb (HR)

2015
3rd Biennial of Painting, HDLU, Zagreb (HR)
18th International Exhibition Miniatures, Novi Dvori, Zapresic (HR)

2013
Erste Fragmens 9, Gallery Bacva, HDLU, Zagreb (HR); Mali salon Gallery, Rijeka (HR)
SELECTED WORKS
---
Walkabout, 2020

---
Radovan Kunić, 2020
Eternity
Oil on linen
260 x 170 cm
---
Walkabout
, 2020
RAVNIKAR, Ljubljana, SI
Photo@Zupanov
Laboratorium Series

---
---
Radovan Kunić, 2019
News from the forgotten city
Oil on linen
200 x 170 cm
---
---
Radovan Kunić, 2019
Forgotten Dream
Oil on linen
130 x 170 cm
---
Radovan Kunić, 2020
Longevity Road
Concrete, glass, steel
17 x 17 x 175 cm
---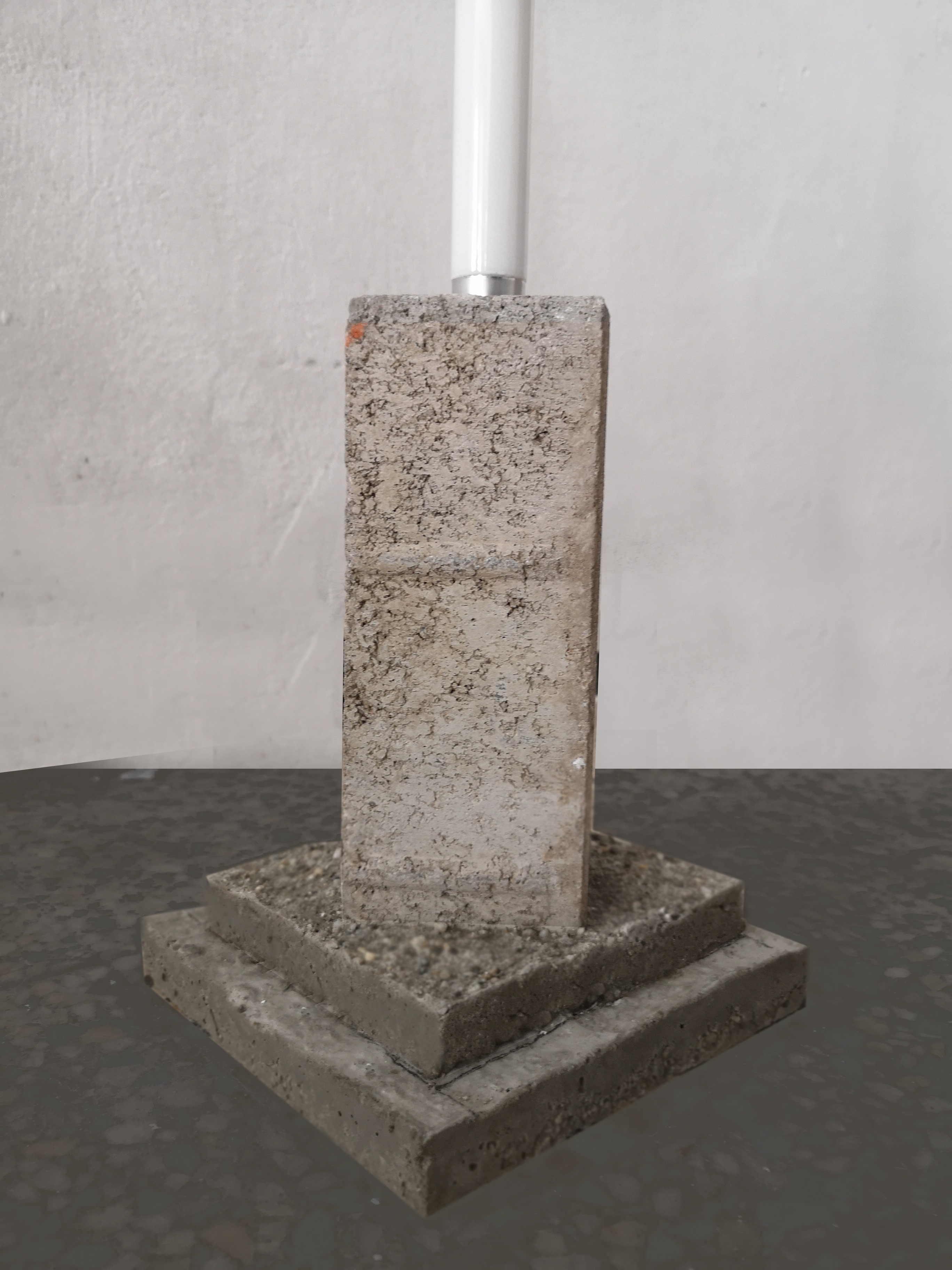 ---
Without Anything Added, 2018

---
---
---
Structures of Disorder, 2017

---
---
Radovan Kunić, 2017
Inimitable Incidence
Oil on canvas
210 x 150 cm
---
Collecting of Time, 2015
---
---
Radovan Kunić, 2015
The Place of Transition
Oil on canvas
147 x 220 cm