Tadej
Vaukman
Born in 1984, Dravograd (SI)
Lives and works in Ljubljana (SI)
Tadej Vaukman (1984) is an independent artist, photographer and publisher. In his predominantly photographic-based artistic practice he often follows the principles of rough documentary and street photography through which he documents and comments on topical phenomena from the margins of society and shows unembellished images of the world. In his more recent works he remains true to a brutal aesthetic, in which he departs from an uncritical documentation of his narrow circle of people and his own everyday life. The shift towards the exploration of one's own intimacy, both personal concerns and fantasies, points to a process of individuation, expressed in the visual narrative primarily through self-portraits and handwritten notes on pages torn from books. Vaukman has participated in solo and group exhibitions at home and in international cultural galleries, his works are included in several collections. He is the recipient of the OHO Group Award (2019).
---
︎︎︎
CV
︎︎︎
INQUIRE
---
SELECTED WORKS
Before It Gets too Loud

---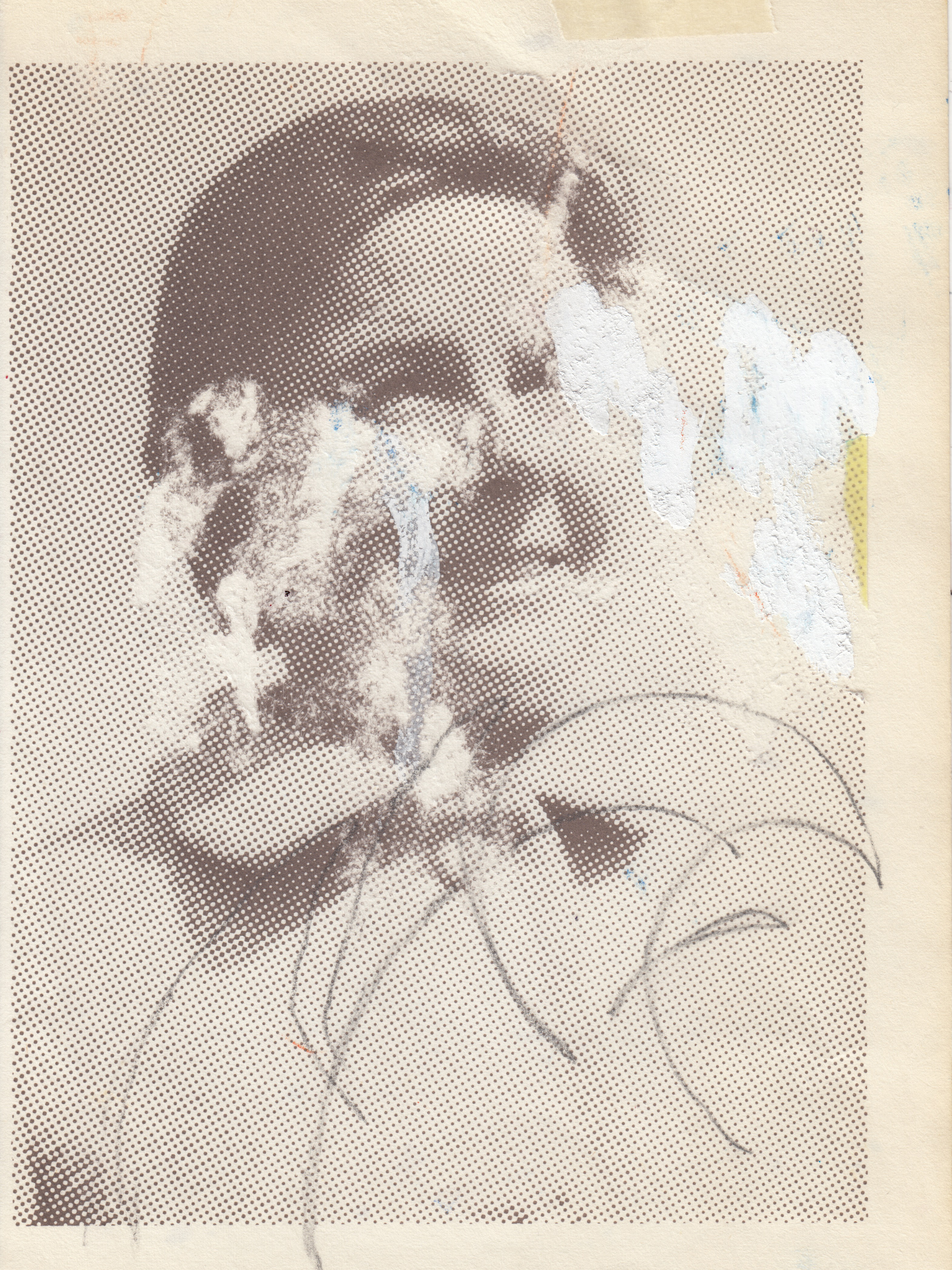 ---
Tadej Vaukman, 2023
Before it Gets too Loud

KULA, Belgrade, RS
Photo@Vaukman


If I Die Tomorrow, This Could Be My Retrospective, 2022

---
---
Tadej Vaukman, 2022
New York
Mixed Media on Paper
---
Tadej Vaukman, 2022
The Vaze And White Flowers
Acrylic on Canvas
---
Tadej Vaukman, 2021
My Son Will Save My Sorry Ass
Mixed Media on Paper
---
---
Tadej Vaukman, 2017
Mirror Mirror On The Wall, Who's The Saddest Boy In Town?
Inkjet print
Hahnemühle Photo Pearl 310 gsm
118 x 82,8 cm
Edition of 3 + 1 AP
---
Tadej Vaukman, 2017
A Better Tomorrow
Inkjet print
Hahnemühle Photo Pearl 310 gsm
118 x 82,8 cm
Edition of 3 + 1 AP
---
Tadej Vaukman, 2022
If I Die Tomorrow, This Could Be My Retrospective
RAVNIKAR, Ljubljana, SI
Photo@Zupanov
Pristine Dump, 2021
---
---
---
---
Tadej Vaukman, 2021
Pristine Dump

U10, Artist Run Space, Belgrade, RS
Photo@Vaukman



But Don't Show This To My Kid, 2021
---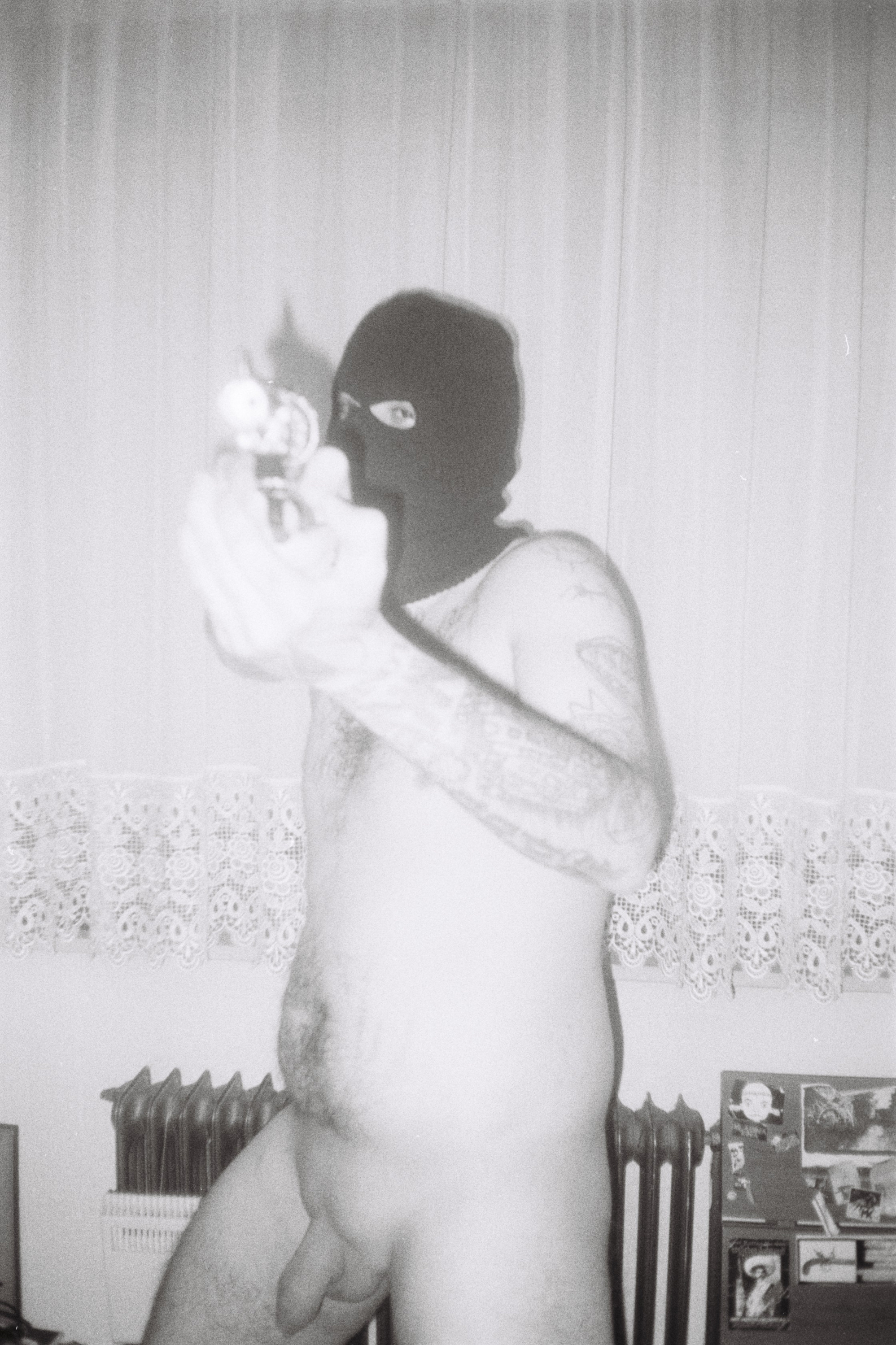 ---
Tadej Vaukman, 2021
Selfportrait
120 x 90 cm
Edition 1+1AP



---
Tadej Vaukman, 2021
But Don't Show This To My Kid

ŠKUC Gallery, Ljubljana, SI
Photo@Vaukman



Ritual Of Purification, 2020

---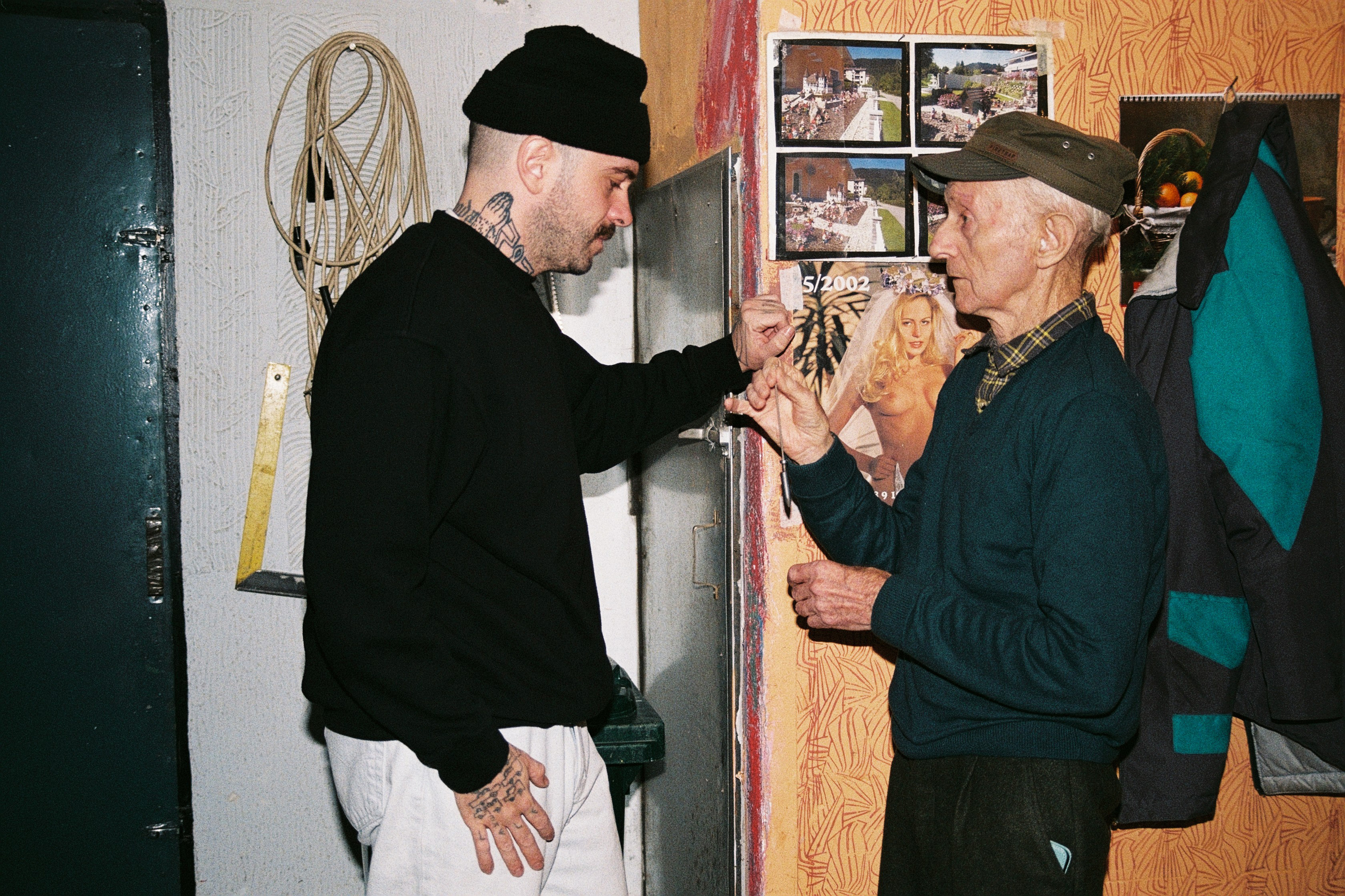 ---
Tadej Vaukman, 2020
Ritual of Purification I
200 x 140 cm
Edition 1+1AP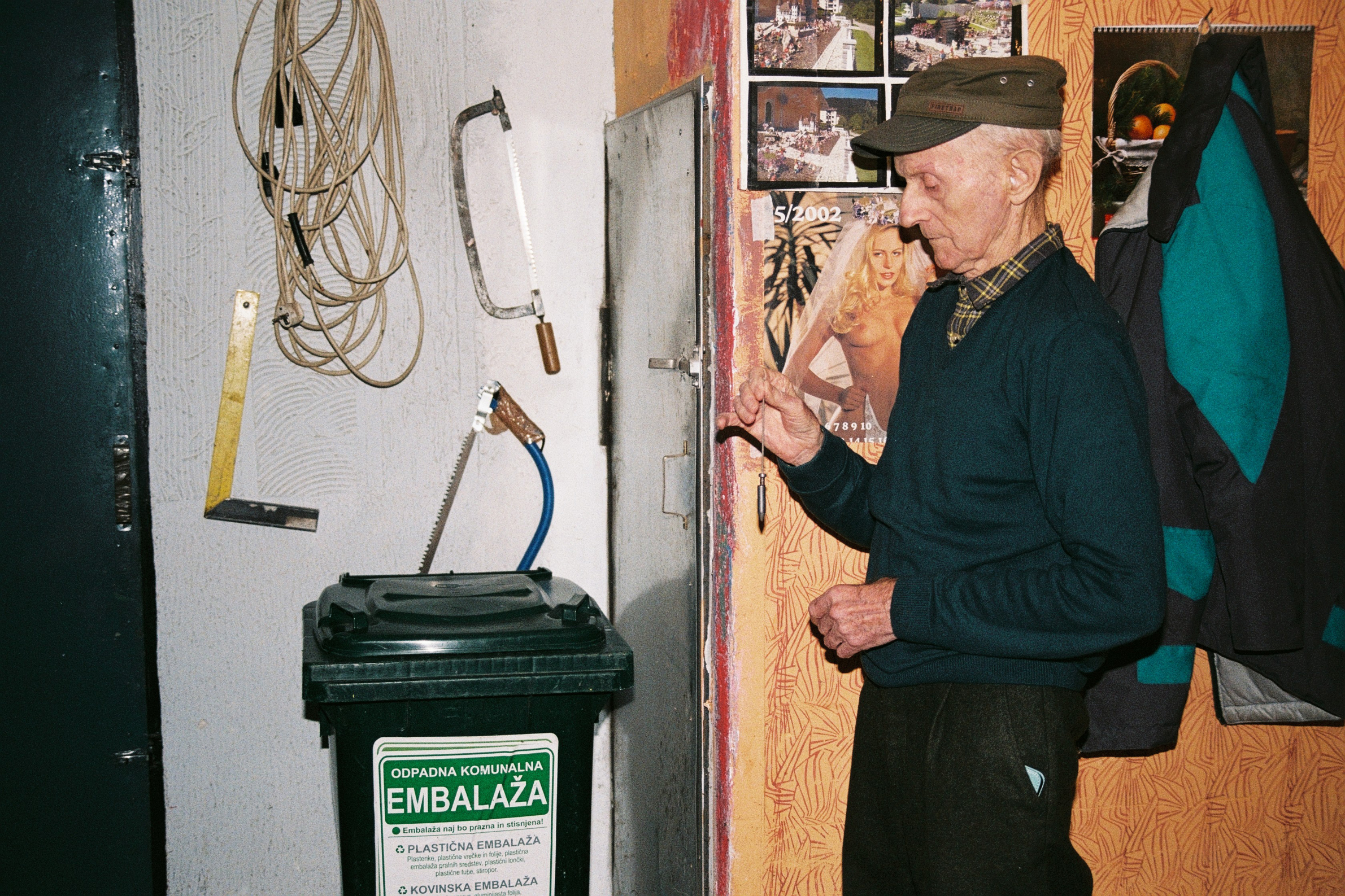 ---
Tadej Vaukman, 2020
Ritual of Purification II
200 x 140 cm
Edition 1+1AP
---
---
Tadej Vaukman, 2020
Ritual of Purification III
200 x 140 cm
Edition 1+1AP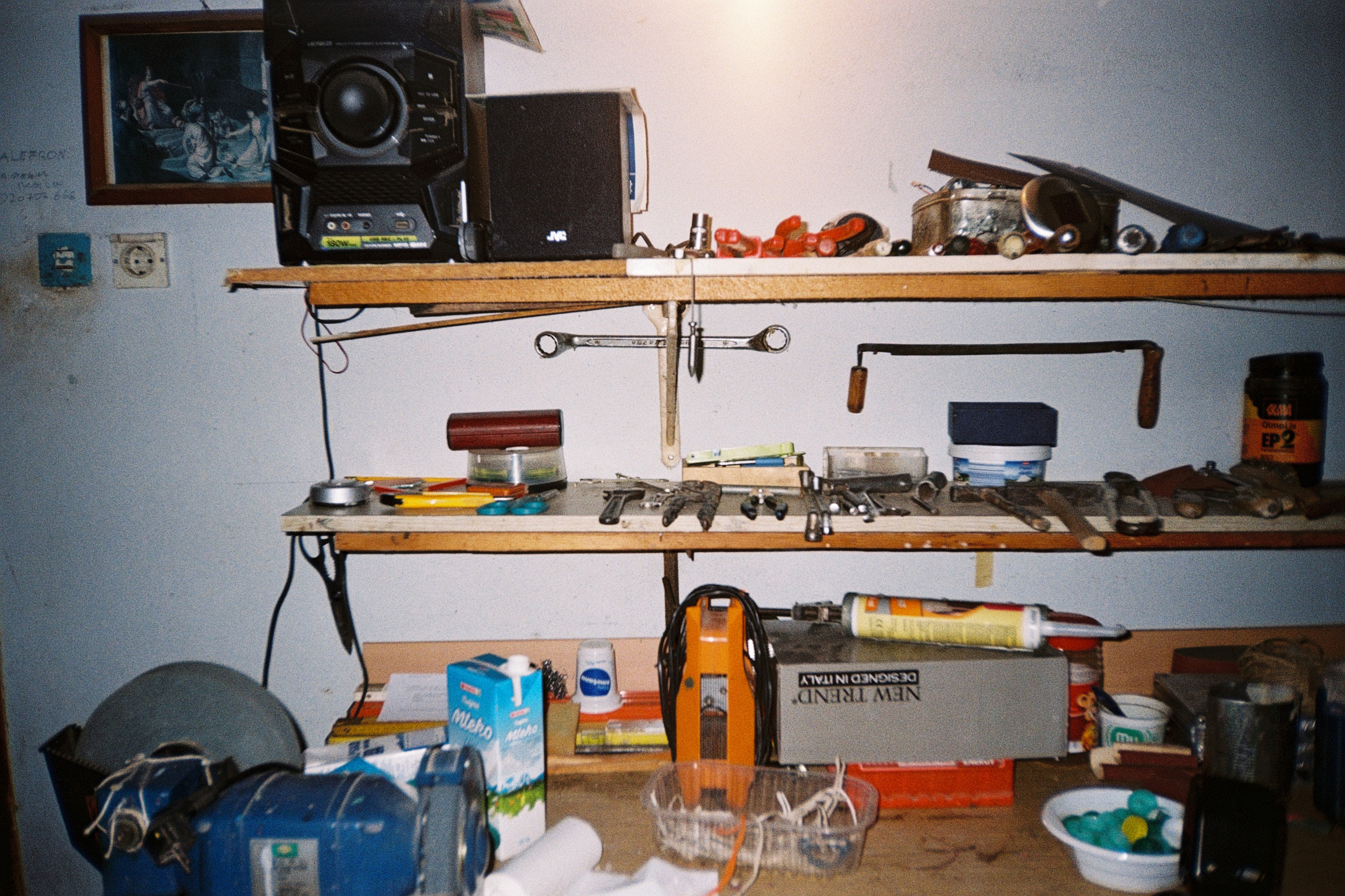 ---
Tadej Vaukman, 2020
Ritual of Purification IV
200 x 140 cm
Edition 1+1AP
OHO Award, 2019
---
---
Tadej Vaukman, 2019
That One Evening In The Basement
200 x 140 cm
Edition 1+1AP
P74 Gallery, Ljubljana, SI
Photo@Vaukman
GrandHeroes, 2018
---
---
GrandHeroes I, 2018
100 x 70 cm
Edition 1, 1 AP
---
GrandHeroes II, 2018
100 x 70 cm
Edition 1, 1 AP
---
---
GrandHeroes III, 2018
100 x 70 cm
Edition 1, 1 A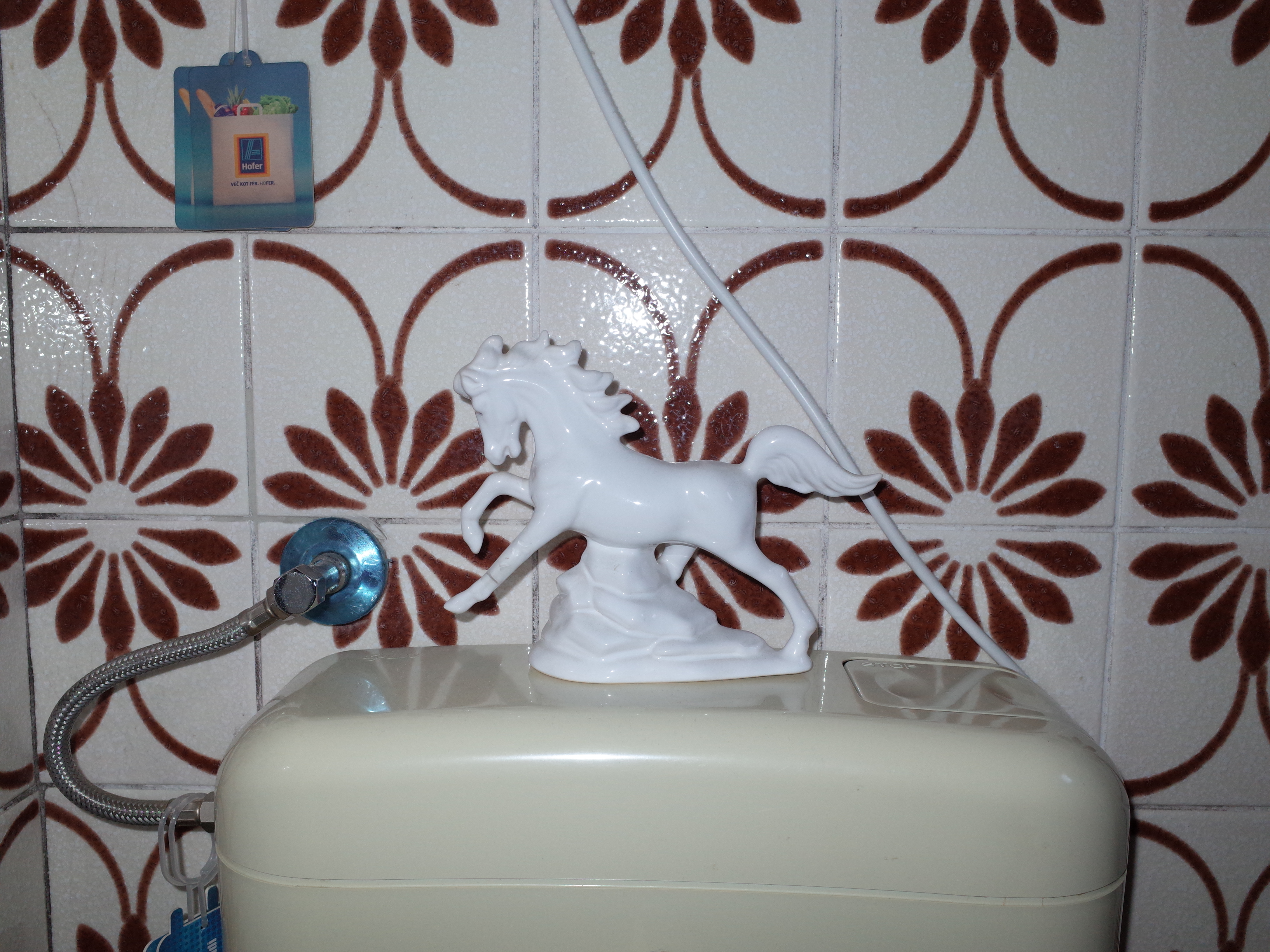 ---
GrandHeroes IV, 2018
100 x 70 cm
Edition 1, 1 AP
---
---
GrandHeroes V, 2018
100 x 70 cm
Edition 1, 1 AP
---
GrandHeroes VI, 2018
100 x 70 cm
Edition 1, 1 AP
---
---
GrandHeroes VII, 2018
100 x 70 cm
Edition 1, 1 AP
Pyramids, 2012
---
---
Tadej Vaukman, 2012
Pyramid I
120 x 90 cm
Edition 5+1AP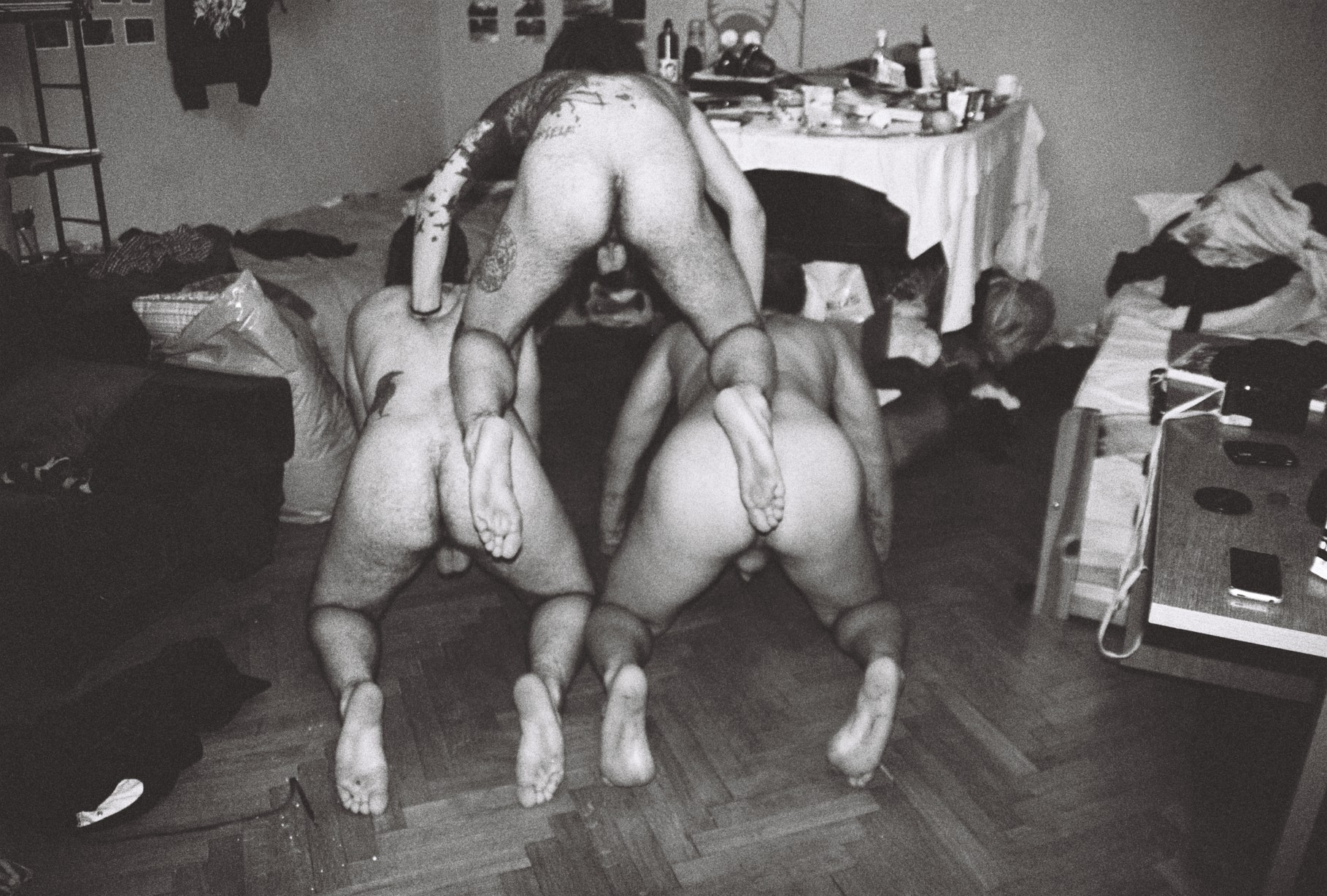 ---
Tadej Vaukman, 2012
Pyramid II
120 x 90 cm
Edition 5+1AP
---
viennacontemporary, 2019
Vienna, AT

In Fokus: NSK in State
Curated by Tevž Logar



DickSkinners, 2011

---
---
Dick Skinners I, 2011
100 x 70 cm
Edition 1, 1 AP
---
Dick Skinners II, 2011
100 x 70 cm
Edition 1, 1 AP
---
Dick Skinners III, 2011
100 x 70 cm
Edition 1, 1AP
---
Dick Skinners IV, 2011
100 x 70 cm
Edition 1, 1 AP
---
---
Dick Skinners V, 2011
100 x 70 cm
Edition 1, 1 AP
---
Dick Skinners VI, 2011
100 x 70 cm
Edition 1, 1 AP