Duba Sambolec

Born in 1949, Ljubljana (SI)
Lives and works in Ljubljana (SI)

Duba, Dubravka Ana Sambolec completed her postgraduate studies in Sculpture at the Academy of Fine Arts in Ljubljana. She has received several prestigious international grants, including the Pollock-Krasner Grant (1990) and the Adolph and Esther Gottlieb Foundation individual support and emergency grants, New York (1991, 1992). She has spent much of her life abroad, taught for many years at art academies in Norway, was invited guest artist-teacher in the United Kingdom and the People's Republic of China and was elected professor at various art academies in Norway, Sweden and Denmark. She has shown her work in numerous solo shows and has participated in many national and international exhibitions around the world. She has been invited by international curators to the São Paulo Biennial (1985) and the Venice Biennale (Aperto, 1988). Her works are included in the permanent collections of the Museums of Modern and Contemporary Art in Ljubljana, LAH Contemporary Bled, Zagreb, Belgrade, São Paulo, Stadt Goch Museum and in private collections in Slovenia, Brasil and Europe. She has received numerous awards and prizes for her work, most recently the Slovenian Jakopič Award for Lifetime Achievement (2022). She lives and works in Ljubljana.

︎︎︎
SOLO SHOWS
---
2018
Uneasiness in Time, Museum of Modern Art, Curated by Marko Jenko, Ljubljana, SI

2013
Situation Report #1, #2, HDLU & PM Galleries, Curated by Urška Jurman, Zagreb, HR

Situation Report #3, Curated by Urška Jurman, ŠKUC Gallery & Gallery of Contemporary Art / Likovni salon Celje, SI
2012
Object Without Dignity, Museum of Contemporary Art, Zagreb, HR

2000
NoHomeVideos, 6th International Festival of Contemporary Arts, City of Women, Ljubljana, SI

2012, 1998, 1988, 1983, 1982
Museums of Contemporary & Modern Art, Ljubljana, Zagreb, Belgrade, SI, HR, RS
︎︎︎
GROUP SHOWS
---
2022


Returning the Gaze, 58 women artists, CUKRARNA, Curated by Alenka Gregorič, Mara Anjoli Vujić, Mateja Podlesnik, Alenka Trebušak, Ljubljana, SI



2019


Ljubljana 25th International Festival of Contemporary Arts City of Women, #HERSTORY, Cheers to Women! Alkatraz Gallery, Curated by Vesna Bukovec, Ana Čigon, Ljubljana, SI

2017
The Heritage of 1989. Case Study: The Second Yugoslav Documents Exhibition, Curated by Zdenka Badovinac, Bojana Piškur, Museum of Modern Art, Ljubljana, SI

2016
New spaces, New Images, The 1980s through the Prism of Events, Exhibitions, and Discourses – Part 1, Museum of Modern Art, Curated by Asta Vrečko, Martina Malešič, Ljubljana, SI

Amor, 20 Eastern European women artists, Centro Cultural Oi Futuro, Flamengo, Curated by Dr. Denise Carvalho & Monika Szewczyk, Rio de Janeiro, Brazil

Slovenia and Non-aligned POP, UGM Gallery, Curated by Dr. Petja Grafenauer, Maribor, SI

2015
Love OnThe Edge, 20 East European women artists, Galeria Arsenał, Białystok, Curated by Dr.
Denise Carvalho & Monika Szewczyk, PL

2014
16th Biennial of Art, Timelines: Documents 1981-2012, Gallery of Contemporary Art, Curated by Suzana Vuksanović, Pančevo, RS

2010
Feminist Art in Slovenia, P74 Gallery, Curated by Ana Grobler, Ljubljana, SI

RED: The Gendered Color in Frames, International Video art Exhibition, Curated by Evelin Stermitz, Photon Gallery, SI, AT



Un-empowered, New Media City Gallery, Curated by Ana Grobler, Trbovlje, SI
Gender Check: Femininity and Masculinity in the Art of Eastern Europe, National Gallery of Art, Curated by Bojana Pejić, Zacheta, PL
Gender Check, Museum für Moderne Kunst, Stiftung Ludwig Wien, MUMOK, Curated by Bojana Pejić, Vienna, AT
2007, 2008, 2009
Center for Contemporary Arts, SCCA, group & solo shows, talks, Ljubljana, SI
1988
Sky – Earth,Aperto 88, Venice Biennial, Invited by Prof. Dr. Dieter Ronte, Venice, IT
1985
São Paulo Biennial, Invited by Pieter Tjabbes, São Paulo, Brazil
︎︎︎ PUBLISHED TEXTS
---

2020
Photography is Symbolical, Art schools today are a kind of oasis, Published by Sektor & ROSTFREI PUBLISHING, SI

2016
Couldn't Get a Sense of It: Forms of Education, Very Useful Studies (The Beating Drums of Pragmatism) by D. S. INCA Press, Seattle. U.S.A.

2012
Object Without Dignity, The Place / Rooms, Things and People, Museum of Contemporary Art Zagreb, HR

2003
Politics of Imagination, Galleries of Contemporary Art, Celje and Slovenj Gradec, SI

2002
HELIUM, Detour / Tour and the texts on five artists projects, by D. S., BallongMagasinet, Oslo, Norway & NIFCA, Helsinki, FI

2002
Edith Spira; TRANSLATIONS, In Advance of Non-Existent Ideas, Contemplation on a Commission, Yggdrasil Forlag, Tønsberg, NO

2000
KIT/BFA degree show, Art and Gender, Trondheim Art Museum, Trondheim, NO

NoHomeVideos, There is no Beauty, or The Bride Stripped Bare By Her Bachelors, Even, 6th International Festival of Contemporary Arts, City of Women, Ljubljana, SI

1999
KIT/BFA degree show, Dear Julie, Trondheim Art Museum, Trondheim, NO

1998
DIVIDED ZONES, Artists Statement, Museum of Contemporary Art Zagreb, Gallery of Contemporary Art & Likovni salon, Celje, SI





SELECTED WORKS

---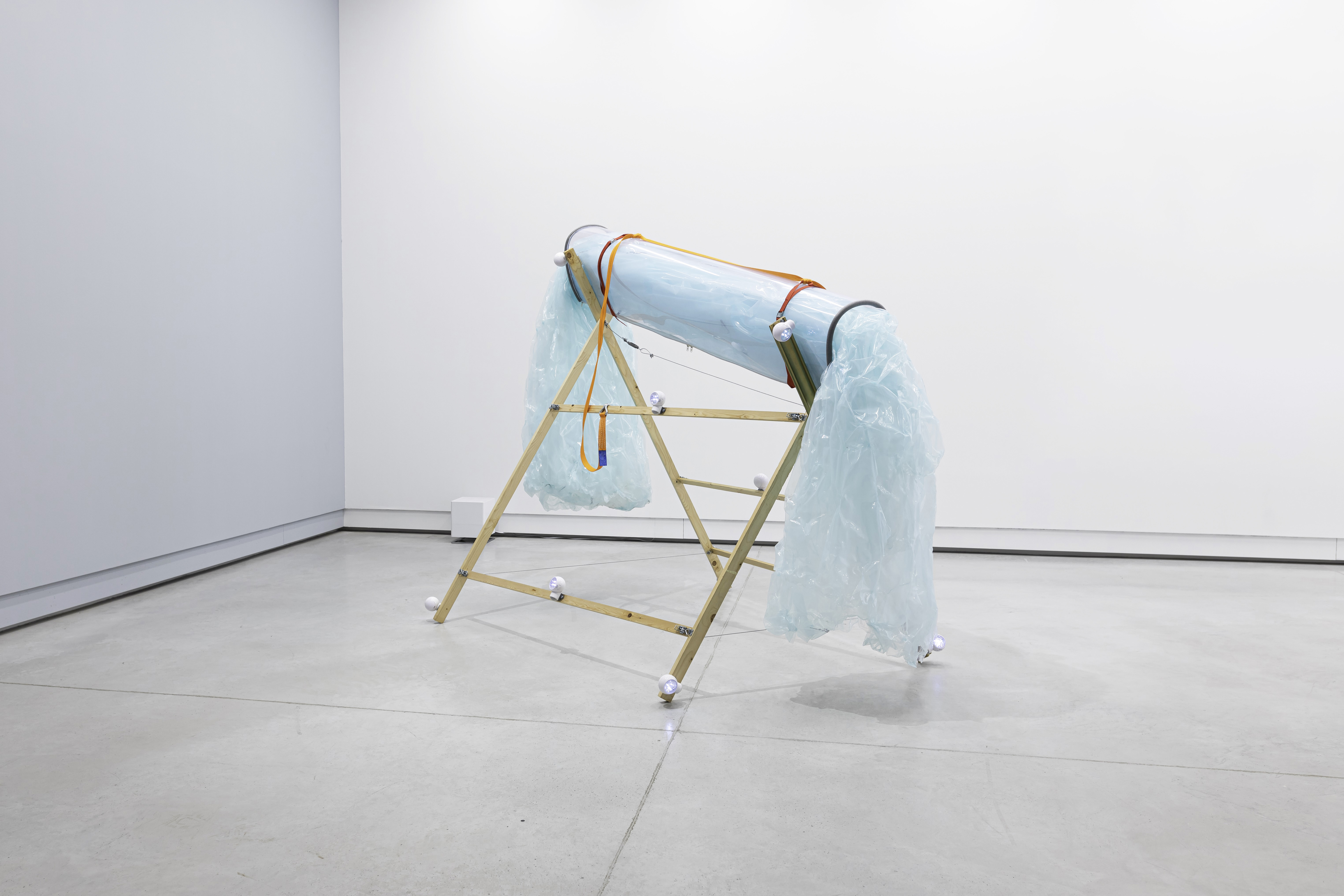 ---
Temporary, 2011
250 x 60 cm
PVC, Plastic Folia, Wood, Readymade, Lights, Metal wire
@CUKRARNA, Ljubljana, SI
---
Singularity, 2018
14 sculptures, Fence
@MG+MSUM, Ljubljana, SI
---
To: Louise Bourgeois, 2017
Collage, Wood, Various Materials, Plexi-glass
@HDLU, Zagreb, HR
---
Balkans on My Mind, 2011
130cm x 225 cm
Fabric, Wood, Bitumen, Neon Lights, Rubber Electricity Wires
@HDLU, Zagreb, HR
---
1/2 Volume Hanging, 2010-2011
253 x 80 x 160 cm
Silicone, Horse Hair, Readymade, Various Materials
@UKRARNA, Ljubljana, SI
---
This & That Unplugged, 2009 – 2010
38,3 x 34,5 x 95 cm
Wood, Metal Fabric, Readymade: Hands, Paint, UV Light
@HDLU, Zagreb, HR
---
Situation Report #3, 2013
Entertainment Place
Membranes
@HDLU Zagreb, HR
---
Lug-Gage, 2011
Diptych; Sculpture
240 x 69 x 69 cm
Kilim/Sculls
200 x 99,5 cm Banner Print

---
Manifesto, 2021
Collage, Wall piece, Paper, Paint, Fabric, Aluminum, Leather, Readymade, Plastic, Various Materials