Maja
Babič Košir

Born in 1978, Ljubljana (SI)

Lives and works between Ljubljana (Sl) and Porto (PT)

Maja Babič Košir (1978) graduated and obtained her Master's degree in sculpture at the Academy of Fine Arts and Design in Ljubljana. She completed her postgraduate studies in creative illustration and visual communication techniques at the EINA University School of Design and Art in Barcelona. Her creative process is based on the principle of meditative introspection. She draws subject matter from her environment and personal history, especially from her rich family archives holding a wide array of materials; this enables her to use intuitive artistic interventions in translating her intimate stories into a visual form. She has participated in numerous independent and group exhibitions, especially in Portugal and Spain, where she lived and worked for almost ten years. She takes regular part in international contemporary art fairs, for example, SWAB Barcelona Art Fair in 2020 and Vienna Contemporary in 2019, 2020, and 2021. In 2021, she also debuted at VOLTA Art Fair in Basel. In 2022, she participates in the new Vienna art fair SPARK and is preparing her first joint exhibition with the fellow artist Nevena Aleksovski at RAVNIKAR GALLERY SPACE.


︎︎︎ EDUCATION
---
2010
MFA in Sculpture, Academy of Fine Arts and Design, Ljubljana (SI)


2007
MFA in Creative Illustration and Visual Communication, School of Design and Art of Barcelona EINA, Barcelona (ES)


2005
BFA in Sculpture, Academy of Fine Arts and Design, Ljubljana (Sl)


2002
Erasmus, Exchange study program, Faculdade de Belas Artes da Universidade do Porto (PT)



︎︎︎ AWARDS, GRANTS AND RESIDENCIES


---
2022

International Art Residency, Gornji Grad (SI)


2020
Artist in Residence feat. Rijeka2020, Omisalj, Island Krk (HR)
2010, 2013, 2016
Funding award given by the Association of the Slovene Fine Artists' Societies (Sl)


2012
Premi de pintura innternacional Guash Coranty, Centre d'Art de L'Hospitalet, Barcelona (ES)


2007
First prize for the cover book In Vacanza, Panos Karnezis, llystories, Barcelona ES/IT)


2000 - 2007

Awarded Zois foundation scholarship for Talented Students (Sl)


2004, 2005

Ljubljana City Hall Award for Obuvalnica Butanoga as the best shop design (Sl)


2000

1st prize award by Slovenian Cinemateque, bronze bust of Slovenian actress Ita Rina, Divaca (Sl)


︎︎︎ PUBLICATIONS
---
2016
Frida's book, self publishing (Sl)


2015
Pisi mi, ko ti bo najlepse, Nina Kokelj, Litera (Sl)


2013
Crystalline poems, Alma Glumac, Ljubljana (Sl)

Hosting words, Slovenian Writers Association, Ljubljana (Sl)


2012
Shipwrek in the nursery, Jana Kolaric, Genija, Ljubljana (Sl)
Straw land, Nina Kokelj, Goga, Novo mesto (Sl)
2009
Summer with a clown, Nina Kokelj, Beletrina, Ljubljana (Sl)


2007
In Vacanza, Panos Karnezis, Illystories (ES/IT)


2006
Unfinished story, Luna Jurancic Sribar, Vitrum, Ljubljana (Sl
︎︎︎ SOLO SHOWS
---

2022
TBA,
International Art Residency, Gornji Grad (SI)
My Familiar Unfamiliar (Nevena Aleksovski & Maja Babič Košir): I Dreamed there was an Island, Ravnikar Gallery, Ljubljana (Sl)



Call Me Series
, Cukrarna Gallery, Ljubljana (SI)
SPARK
Art Fair Vienna, Vienna (AT)

2021
Turnmeon
, Ravnikar Gallery Space, Ljubljana (SI)

2020
SWAB Barcelona, Swab on Paper, curated by Carolina Diez-Cascón (ES)

Vienna Contemporary, New perspectives with Z-Series, curated by Francesca Gavin (AT)


Artist in Residence feat. Rijeka2020, Omisalj, Island Krk (HR)
2018
R / EDITIONS: Such a Star, Ravnikar Gallery space, Ljubljana (Sl)
I have to go. Bollocks!, Ravnikar Gallery Space, Ljubljana (SI)


2016
From my family album II (collaboration with Diana Tamane) Y Galeriis, Tartu (EE)
It was nice today, Thank you. LOVE LETTERS, O! Gallery, Lisbon (PT)


2015
Love me tender (collaboration with Tanja Vergles), Galeria dos Leos, Porto (PT)
Love me tender (collaboration with Tanja Vergles), UGM Studio, Maribor (Sl)


2013
Flash/Flush, O! Gallery, Porto (PT)

2012
Its not just about Rabbits and the Bears, Galeria dos Leos, Porto (PT)
I will eat you for breakfast I love you, O! Gallery, Porto (PT)


2011
Pedro explained to me that fuck sounds worse than foda-se, gallery Dama Aflita, Porto (PT)
2005
It hurts, I do not feel anything, Gallery Kapelica, Ljubljana (Sl)


2000
Permanent public installation of bronze bust of Slovenian actress Ita Rina, Divaca (Sl)



︎︎︎ G
ROUP SHOWS
---
2022

Artists in Dialogue with a Collection of Poems by Anja Golob, Kresija Gallery, Ljubljana (SI)

2021

Vienna Contemporary

, Vienna (AT)


AIR4, Ravnikar Gallery, Ljubljana (Sl)


The Future of Living, Museum of Architecture and Design Ljubljana, Traveling exhibition (32 cities: South America, Europe and Middle East)

2020




Favorite Things, O! Gallery, Porto (PT)



2019




Vienna Contemporary, Vienna (AT)


Last Christmas I gave you my Art, Ravnikar Gallery (Sl)

Sketchbooks in residence, Molo Longo Rijeka (HR)


PopUpstart, Ravnikar Gallery, CZK Maribor (Sl)


Ex tempora, Eko Drava, Vetrinjski dvor, Maribor (Sl)


AIR4, Ravnikar Gallery, Ljubljana (Sl)


Bee or not to Bee, O! Gallery, Porto & Lisbon (PT)


What do you do?, permanent collection, Rokodelski center Ribnica (Sl)


Art for sale, UGM, Center for creativity, Maribor (Sl)


That is to say, everyone, Ravnikar Gallery, Ljubljana (SI)


MENT festival, appointMENT music poster exhibition, Dobra Vaga, Ljubljana (Sl)



2018




Contemporary graphic # Printing, Ravnikar Gallery collaboration with Dobra Vaga, Ljubljana (Sl)

Last Christmas I gave you my Art, Ravnikar Gallery, Ljubljana (SI)


Milagro, O! Gallery, Porto & Lisbon (PT)


Jungle fever, O! Gallery, Porto & Lisbon (PT)

IV Illustration fair, Vodnikova domacija Siska, Ljubljana (Sl)


AIR4, Ravnikar Gallery, Ljubljana (Sl)



2017




Something Ending, Something Beginning, Ravnikar Gallery, Ljubljana (Sl)


Genderbender, O! Gallery, Porto & Lisbon (PT)


UIVO, Forum Maia Illustration show, Maia (PT)

Women's day, Vodnikova domacija Siska, Ljubljana (Sl)



2016




Imaginary friends, O! Galeria, Porto (PT)


UIVO, Forum Maia Illustration show, Maia (PT)



2015




Peep Show, O! Gallery, Porto (PT)


Summer time, O! Gallery, Porto (PT)

Butafix for adults, Drama, Ljubljana (Sl)

Last Christmas I gave you my heart, O! Gallery, Porto (PT)

2014




Backstage, Objectos Misturados, Viana do Castelo (PT)

Love boat, O! Gallery, Porto (PT)



2013




What the hell is Bootsbau, Bootsbau gallery, Berlin (DE)

Limites e Intercepcoes, Espaco Cultural SILO, Porto (PT)

Loose Holes, Les Jeux Interdits, International Queer festival, AXA, Porto (PT)

0 XX 20, Plano B, Porto (PT)

GNRation - creative festival, Ó! Laboratorio de Ilustracao, Braga (PT)

Zoo, O! Galeria, Porto (PT)


Dupla Face, Objectos misturados, Viana do Castelo (PT)



2012




Fantomas, Hotel 555, Porto (PT)


Premi de pintura innternacional Guash Coranty, Centre d'Art de L'Hospitalet Tecla, Sala, Barcelona (ES)

Before we die, Galeria dos Leões, Porto (PT)



2011




2nd Lessedra international painting & mixed media competition, Lessedra Gallery, Sofia (BG)

Jamais Vista, Lofte, Porto (PT)

46th Golden Pen of Belgrade, Bienale of Illustration, Belgrade (RS)



2010




9th Slovene Biennial of Illustration, Ljubljana (Sl)

3rd Croatian Biennial of Childrens Illustration, Zagreb (HR)



2009




45th Golden Pen of Belgrade, Bienale of Illustration, Belgrade (RS)

15 women for 15 years, Sititeater BTC, Ljubljana (Sl)

Reanimation - Maio Claro 2009, Hospital D.Lopo de Almeide, Porto (PT)

Ilustra_Underground, International exhibition in Illustration, Lisbon (PT)



2008




Sentidos, Photo exhibition, Famalicão (PT)

Creaturas, Barra de Ferro, Barcelona (ES)



2007


2.m: Parallel practices,
Miklova hisa, Ribnica (Sl)



2006



Normalnull project, Singing Bather, sound installation in Berlin subway, Berlin (DE)
VIDEOTAPETA 2 (video art) & MCVPLATA 2, MC Velenje, Velenje (Sl)
Sun's Walk, Trentino (IT)
Slovenian artists, cooperation with Martina Giuliatti, Bratislava (SK)
Leleopoz, cooperation with Martina Giuliatti, Theatre Glej, Ljubljana (Sl)
Woman Dialogue, Yerevan (AM)





2004



City of Women, Yerevan (AM)
Fresh, Gallery A+A, Venice (IT)
Fresh, Art Gallery Maribor (Sl)
Tango, video installation, Kodeljevo Castle, Ljubljana (Sl)





2003



Atelje Clobb z gosti, No.14, Grohar Gallery, Skofja loka (Sl)
Od Skofje Loke do Prlekije, Anton Trstenjak Gallery, Ljutomer (Sl)
Museum of Cerklje, Cerkno (Sl)
Funky boy is dead, 7th international festival of computer art, Maribor (Sl)





2001



Gallery outside, Makalonca, Ljubljana (Sl)
Sculpture exhibition, City house of Ljutomer, Ljutomer (Sl)





2000



Sculpture exhibition, Art gallery Maribor, Rotovz, Maribor (Sl)




SELECTED WORKS
---
Courage Mon Amour, 2022
---
Just Be Here, 2021
Love Letters Series
Plastic
160 x 60 x 20
---
Lovable, 2022
Love Letters Series
Sculpture
Brass, Plastic, Wooden Object, Concrete
260 x 95 x 45 cm
---
Heroes, 2022
Love Letters Series
Sculpture
Iron, Concrete, Lipstick, Coral, Wooden object
---
Paysagea, 2022
Love Letters Series
Adhesive Foil, Plexiglass
100 x 80 cm
---
Love Letters Series, 2019 ︎︎︎ 2021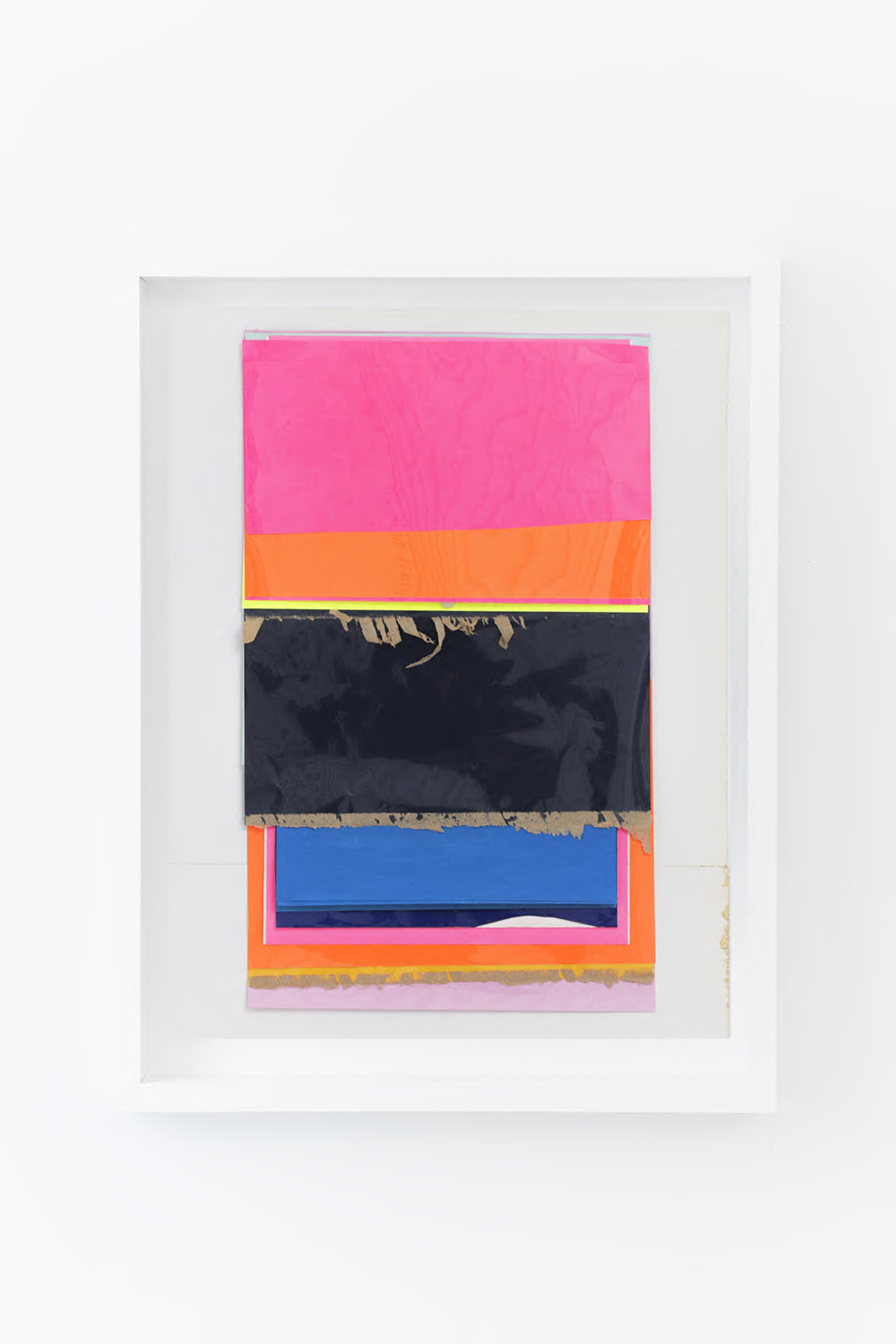 ---
Dance While You Can, 2022
Love Letters Series
90 x 70 cm
---
I Saw the Spark, 2022
Love Letters Series
90 x 70 cm
---
My Dreams Have Return, 2022
Love Letters Series
90 x 70 cm
---
Stories Untold, 2022
Love Letters Series
90 x 70 cm
---
---
Neon Baby, 2021
Love Letters Series
90 x 70 cm
---
Fuck Jerry!, 2021
Love Letters Series
90 x 70 cm
---
The Greatest Love, 2021
Love Letters Series
90 x 70 cm
---
Indigo / Love, 2021
Love Letters Series
90 x 70 cm
---
---
Love Letters Series, 2019
100 x 70 cm
A3 monotype, 50 x 70 cm