Simon
Kocjančič

Born in 1979, Koper (SI)
Lives and works in Truške (SI)

Simon Kocjančič is active in the fields of painting, drawing, graphics, photography and artistic fanzines. He studied painting at the University of Visual Arts in Ljubljana. He has exhibited at numerous group and solo exhibitions at home and abroad. He has participated in many international art fairs such as Vienna Contemporary (Vienna, AT) and Positions Berlin Art Fair (Berlin, DE). Kocjančič builds his artistic profile at the intersection of figuration and abstraction. He is attracted to a world of opposites, be it the nuances of colour, the blurred nature of motifs and their meaning, the distinction between the personal and the social as well as between the inner and the outer world. In his painting technique, he avoids routine and painting from templates, preferring instead to pursue a spontaneous gesture, thus ensuring that his artistic language remains fresh, both in terms of motifs and colour contrasts.

︎︎︎ EDUCATION
---
2007


College of Visual Arts
Ljubljana, SI
︎︎︎ PUBLICATIONS

---
2022
Hideout
PrivatePrint, Skopje, MK
2020
Listen to me,
Plateau Press, RU

2019
Personal Outsides
Mapping The Ljubljana Art Scene

What I do is secret
Self-published

2018
Ritual #1
Self-published

2017
With a little help from my friend Self-published

2016
I day in a life of a dog and his friend
Self-published

2015
Today i see just trees
House of culture Pivka
︎︎︎ SOLO SHOWS
---
2023
So Unreal
RAVNIKAR GALLERY, Ljubljana, SI

Blank Realm
House of Culture Pivka, Pivka, SI

2022
Seek and Hide
ŠKUC Gallery, Ljubljana, SI

2021


YO YO


RAVNIKAR GALLERY, Ljubljana, SI

2020
Flash Show, Budapest, HU
HOAST artist run space, Vienna, AT

2019
I Never Know
RAVNIKAR GALLERY Ljubljana, SI

2017
Down & Behind
Alkatraz Gallery, Ljubljana, SI

2016
Simon Kocjancic, Ivana Bajec
P74 Gallery, Ljubljana, SI

2015
Today I see just trees
House of Culture Pivka, Pivka, S
︎︎︎
GROUP SHOWS
---
2023
Novo, New, Nouveau, Now
RAVNIKAR GALLERY, Ljubljana, SI

2022
viennacontemporary
Vienna, AT

Positions Berlin
Berlin, DE

2021


VOJTEH


Museum of Architecture and Design
MAO, Ljubljana, SI

VOLTA Basel 2021
Basel, CH

AIR4
RAVNIKAR GALLERY, Ljubljana, SI

2020
viennacontemporary
Vienna, AT

AIR4
RAVNIKAR GALLERY, Ljubljana, SI

2019
viennacontemporary
Vienna, AT

OSM
Centre of Contemporary Art Celje, Celje, SI

That is to Say Everyone
RAVNIKAR GALLERY, Ljubljana, SI



AIR4


RAVNIKAR GALLERY, Ljubljana, SI

2018
HKP20
House of Culture Pivka, Pivka, SI

Šestilo
ŠKUC Gallery, Ljubljana, SI

2017
Zines! Contemporary Zine Production
MGLC, Ljubljana, SI

Off The Hook
Neurotitan Gallery, Berlin, DE
SELECTED WORKS
Blank Realm, 2023

---
---
---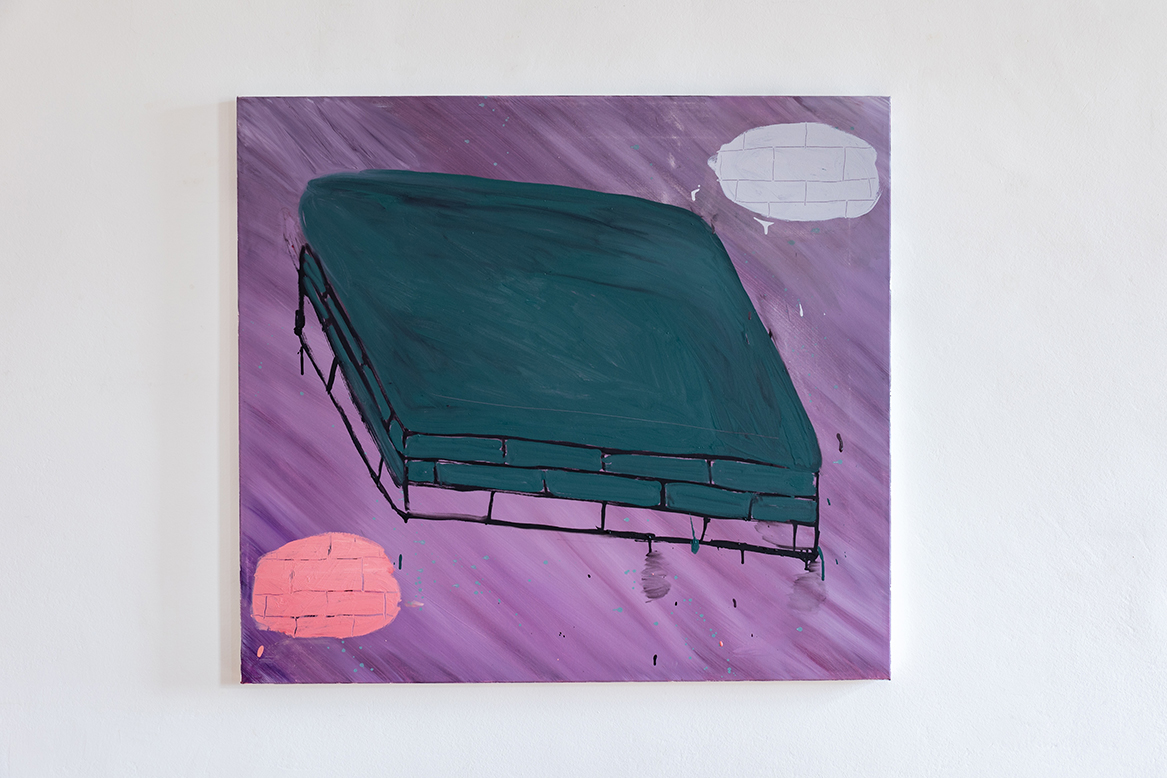 ---
---
---
---
---
---
---
Simon Kocjančič
Blank Realm, 2023

House of Culture Pivka, Pivka, SI
Photo@Simon Avsec


Novo, New, Nouveau, Now, 2023
---
---
RAVNIKAR, 2023, Ljubljana, SI
Photo@Zupanov

---
Simon Kocjančič
Love story, 2022
Oil and acrylic on canvas
150 x 140 cm
---
Simon Kocjančič
Relaxed, 2022
Oil and acrylic on canvas
150 x 140 cm
Hideout, 2022

---
---
Hideout, 2022
Edited by Ilija Prokopiev
Published by PrivatePrint, MK

17 х 24,5 cm, pages: 152
Printed on Fedrigoni Tatami white 135 g
Fedrigoni Sirio Color, Flamingo 140 g environmentally friendly certified ECF, FSC
Printed in 300 copies


Hide and Seek, 2022

---

---
---
---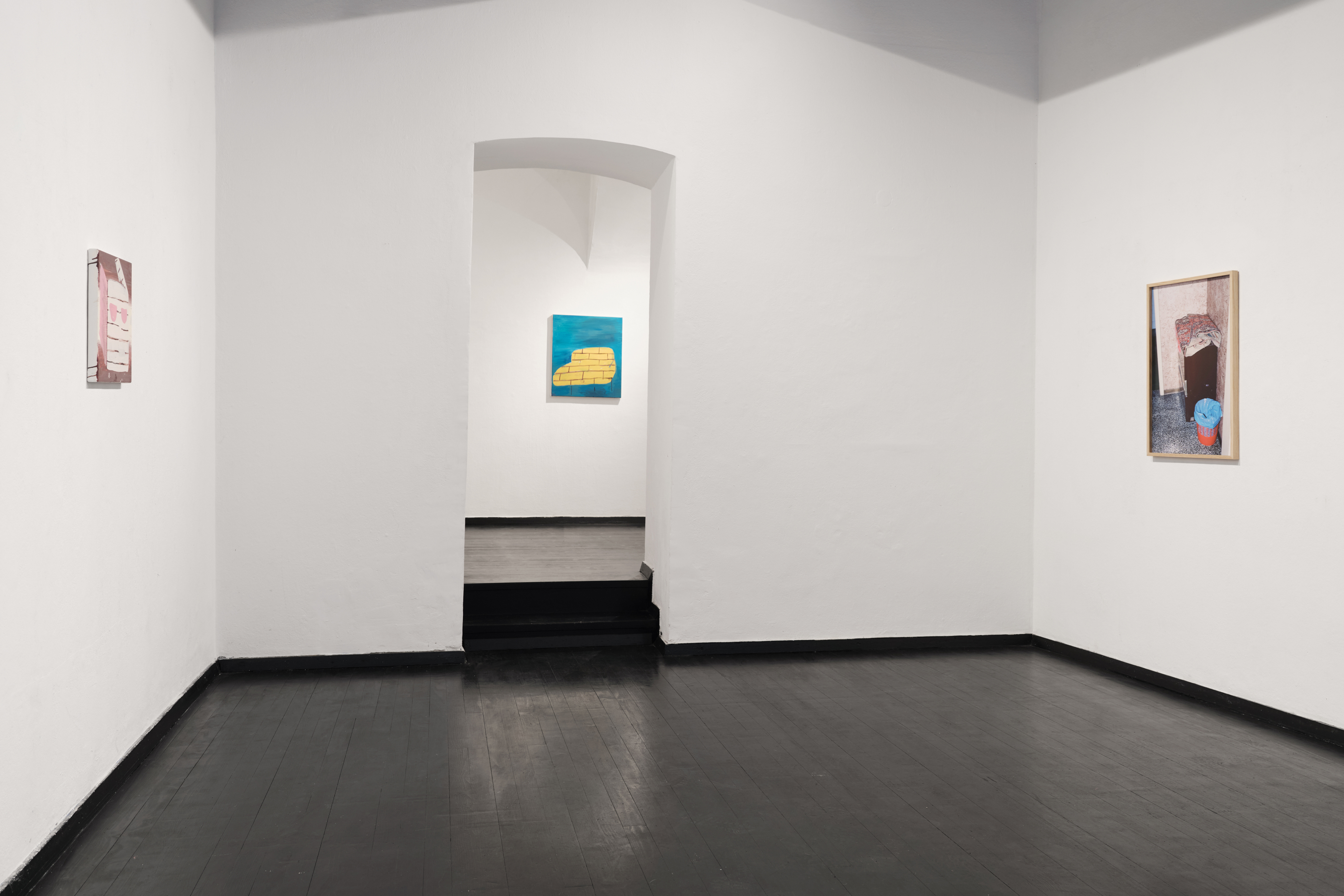 ---
---
Simon Kocjančič, 2022
Hide and Seek Series

ŠKUC Gallery, 2022, Ljubljana, SI
Photo@Klemen Ilovar
YOYO Series, 2021
--- ---
Simon Kocjančič
Listen to me, 2021
Oil and acrylic on canvas
150 x 165 cm
---
Simon Kocjančič
Come a little bit closer, 2021
Oil and acrylic on canvas
110 x 120 cm
---
---
---
Simon Kocjančič
Deceived, 2020
Oil and acrylic on canvas
40 x 40 cm
---
Simon Kocjančič
Eternity, 2021
Oil on linen
260 x 170 cm

RAVNIKAR, 2021, Ljubljana, SI
Photo@Zupanov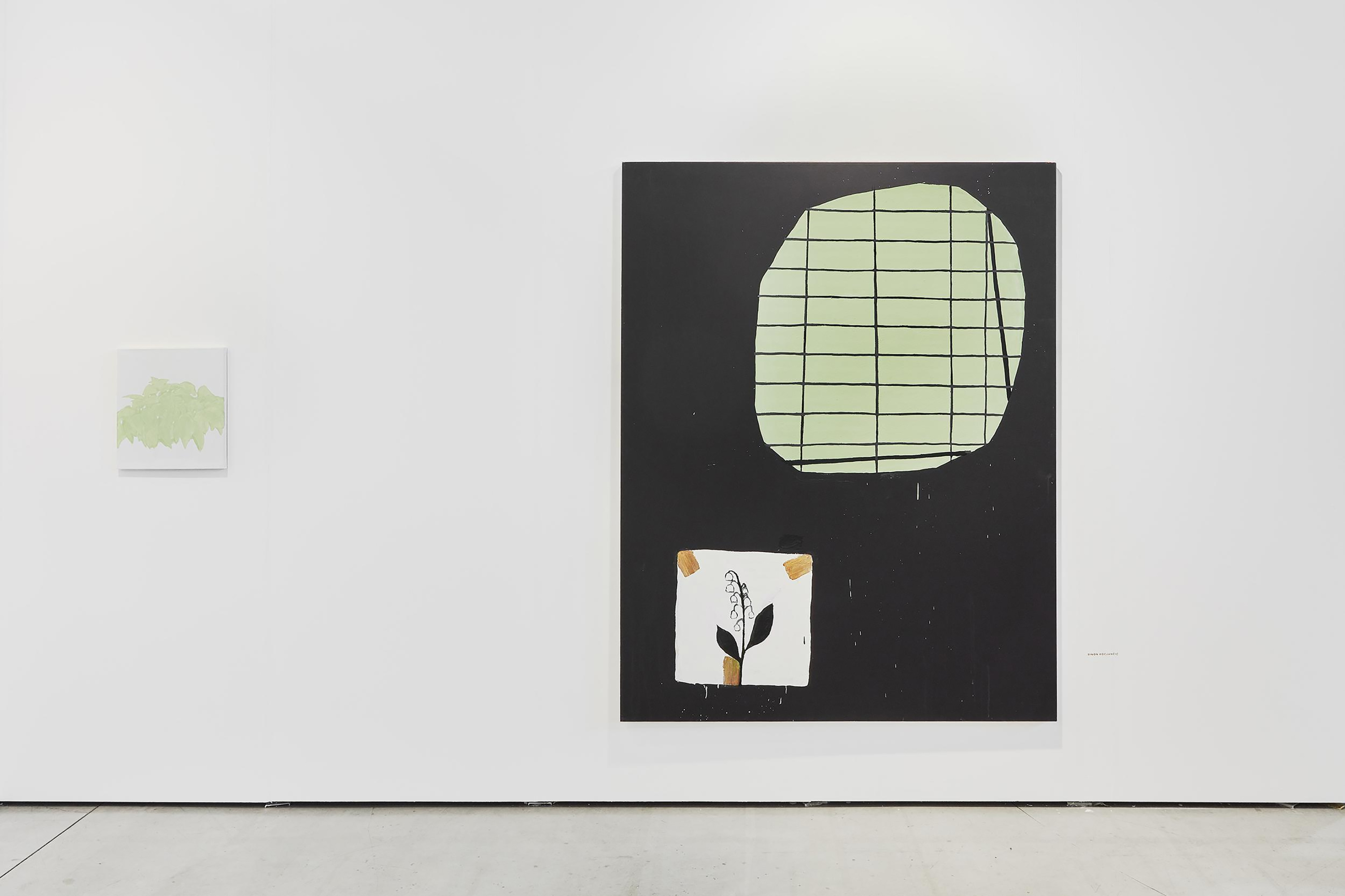 ---
Simon Kocjančič
A moment happy, 2017
Oil and acrylic on canvas
205 x 160 cm
viennacontemporary, 2019, Vienna, AT
Photo@Manuel Carreon Lopez